There has been a remarkable advancement in vaping technology in recent years. This cutting-edge technology has led to high-grade vaporizer production, which features a wide range of innovative features, including portability, water filtration, and temperature control.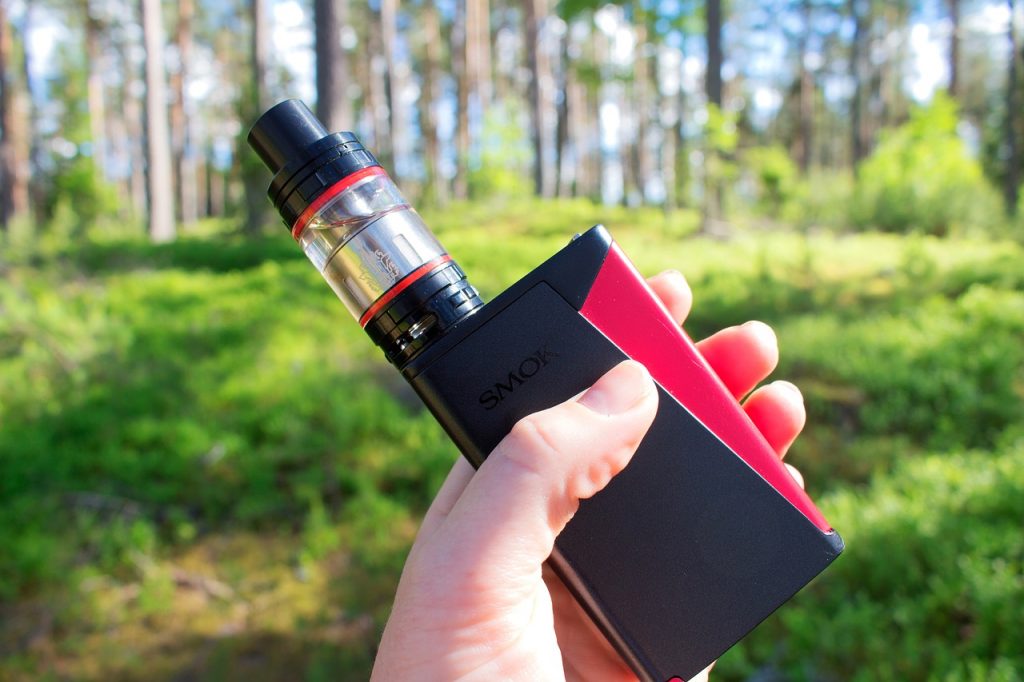 What are Vaporizers?
Vaporizers are inhalation devices that you can use to vaporize plant substances. Some of these plant substances are tobacco, cannabis, and others. Apart from the herbs, you can also fill your vaporizers with blends of essential oils, and combinations of glycerin, glycol, and propylene.  Furthermore, a cheap and effective option when shopping for vaporizer content is one pound e liquids. Apart from their affordability, they come in different flavors.  
Vaporizers feature different types of extraction chambers that are made of glass or metal.  These forms of vaporizer chamber include venturi, straight bore, and sequential venturi. You can either inhale the vapor directly via the pipe or hose.  Also, it can collect the vapor directly into an inflatable bag. An effective way to use a vaporizer is to avoid combustion as this enables you to extract the ingredient at low temperature. Vaping at cooler temperatures without any form of combustion reduces irritation and other unhealthy effects of smoking.
Best Vaporizers for Outdoor Pursuits
Before you buy a vaporizer, you need to consider several factors. Some of these features are portability, effectiveness, battery life, temperature control, and many more. With many vaporizers in the market, getting a perfect one might be an overwhelming task. We have come up with the four best vaporizers that are perfect for outdoor use to help you make the right choice.  
With its effectiveness and portability, you can never go wrong with the Arizer Solo 2. It is a product made by Arizer, a reputable brand known for the production of high-quality dry herb vaporizers. The product is suitable for outdoor use because it has long-lasting battery life. Therefore, if you are looking for a vaporizer with an impressive battery, you should not overlook the Arizer Solo 2.  
Apart from its commendable battery life, its vapor quality is stellar. The product comprises a blend of stainless and ceramic heating system that produces thick and sweet-smelling vapor. The vapor travels through an extensive glass air path; this makes it stay cool.  
It will interest you to know that the vaporizer heats up fast.  It is a perfect product for those who are always in a hurry to turn the dry herb into vapor. With Arizer Solo 2, you will get vapor in no distant time. Its digital controls are straightforward and are easy to use.  
If you are looking for a vaporizer with a sleek design, you should consider Pax 3. Apart from its unique design, the product has a portable size. Its size makes it perfect for outdoor activities like snowballing, skateboarding, and hiking.  
Furthermore, the product is light in weight, making it convenient for outdoor use. It weighs 93 grams. Also, the product heats up without delay; this usually takes 15 to 20 minutes. And, it features lip sensing technology for effective heating.  It will interest you to know that Pax 3 uses conduction and also features a charging dock. Moreover, the battery lasts for about one and a half hours when fully charged. Apart from the fact that the product is easy to use, Pax 3 delivers a fantastic vapor.
Firefly 2+ is a significant conventional herb vaporizer that heats up quickly, producing thick and cool flavor. Some of the features that distinguish this product include portable size, adequate temperature control, and battery life. Firefly 2+ is an improvement over Firefly 2 and comes with longer battery life.
Besides its improved battery life, it comes with a charging dock. Apart from that, the battery is replaceable. The product delivers high-quality vapor because it uses a conventional heating system. Firefly 2+ is easy to use as it heats up almost immediately, which means you don't need to wait to heat up. The maintenance and cleaning of this product are super comfortable due to its smart design.
This product is recommended for someone looking for a portable and easy-to-use vaporizer.  The ArGo is the shortened form of Arizer Go. It features a retractable mouthpiece, which makes it truly portable, enabling it to fit perfectly in your hand. The Arizer ArGo has an excellent build quality as it features high-quality plastic, making it feel sturdy.
The vaporizer combines the heating technology of Air 2 and Solo 2 for effective heating of dry herbs. This device also heats up pretty fast as it starts to produce vapor in no time, usually under a minute. Another notable feature of Arizer ArGo is the full OLED display, which gives you information about the temperature and the battery life of the ArGo. This feature does not require a separate app; so, it is easy to use.  
Furthermore, the product has swappable batteries; therefore, you can buy additional batteries for replacement. The advantage of the replaceable batteries is that it elongates your vaporizer's life since you won't have to do away with it when the batteries are weak. This is an excellent advantage for people using this product outdoors.
Conclusion  
If you are on the lookout for the best portable vaporizers for one pound e liquids and other herb products, you should note the products discussed above. These products are suitable for outdoor use as they are portable and easy to use. You are advised to clean your vaporizers regularly to enhance the quality of its vapor. Furthermore, it prolongs the useful life of your product. With regular maintenance, you will keep your vaporizer in good shape.