There should be no denying that, as time goes by, humanity, in general, becomes more aware of the environmental issues and looks for new ways to remedy the problems that are causing them. That is, by all means, commendable. However, it should be pointed out that, while our gaze is set for the future, we are missing an opportunity to solve a lot of problems here and now.
Take for instance lighting that, according to recent estimation, makes up for 15% of worldwide energy consumption and 5% of global greenhouse gas emission. And all that because a huge number of existing businesses and entire industries are still relying on legacy lighting systems. Let us take a look at some of the ways this situation can be changed by a simple transition to more contemporary industrial LED lighting. 
More light produced by less energy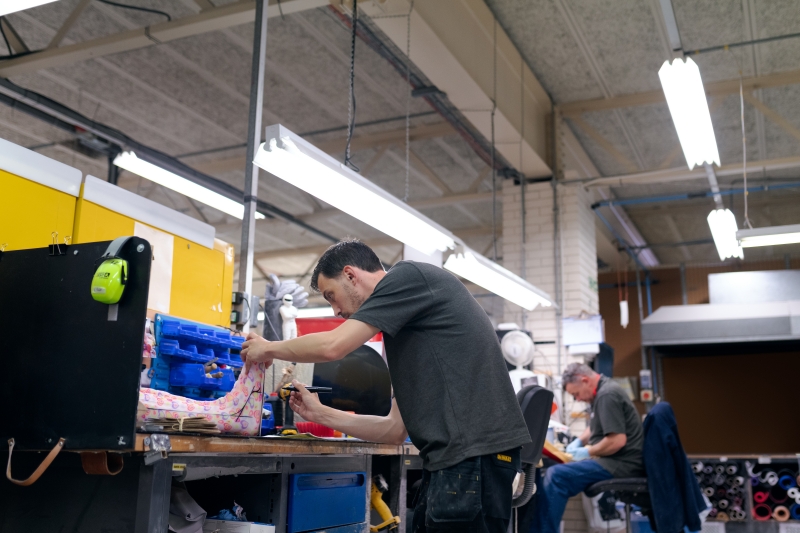 When we think about the incentives the business world could have for the transition to energy-efficient LED lighting systems, we can't think of a better argument than the simple fact that industrial LED bulbs are simply brighter or, in other words, produce more light. For instance, while a good old incandescent bulb requires as much as 40 watts to produce 450 lumens, LED bulbs are producing the same output with no more than 6-9 watts.
Translate these numbers to vast industrial facilities and huge office spaces, and you will only begin to realize how much power we are wasting with dated lighting systems.
Incredible efficiency per fixture
This can be considered to be the other side of the same coin but it is still worth mentioning that, although the lumen output of LED lights is constantly high, their efficiency per fixture often goes off the charts. Just how efficient they can get? Well, according to the Indiana University of Pennsylvania, that efficiency can go as high as 80% or 90% more than conventional lighting systems. Of course, you can't expect the numbers to constantly be that high but smart selection of fixtures can take your business quite far.
LED light is better focused
So, as we can see, LED lights are far brighter and more efficient than their obsolete incandescent counterpart. But, that's only the beginning of the story. When you are trying to lighten up a factory hall or an office space, your goal is to allow your employees to perform their tasks with optimal efficiency and without too much eyestrain. It is good to know then that the LED light solutions, like the ones produced by BUCK Lighting from Serbia, are not only efficient, but are also incredibly focused and human-centric. That means that the watts you are investing in lighting won't be used for lighting up the walls, but utilized where they are needed the most.    
LED lights are designed for smart controls
Traditional HPS fixtures sometimes take a lot of time to heat up and reach the full output. Unlike them, LED lights are capable of reaching the optimal lumen output as soon as they are turned on. That makes them a far more suitable companion for smart controls and IoT-managed performance.
Take for instance occupancy and daylight harvesting sensors. If your lighting system takes too much time to warm up, both these technologies are made somewhat obsolete. Sure, the differences may look insignificant at first glance, but after endless cycles of ons and offs, the wastes tend to pile up in the long run.
Low maintenance costs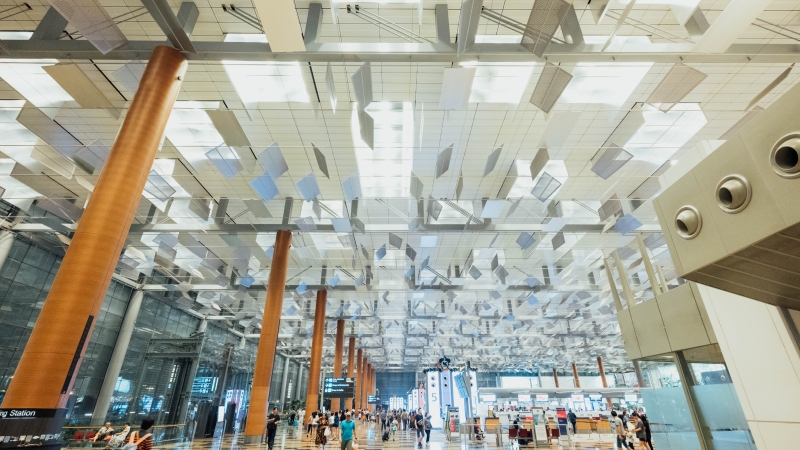 One of the common complaints the critics like to point out in regards to LED lights is their supposedly high up-front price. This claim could not be further from the truth. Not only has the price of LED fixtures seen considerable drops over the last decade, but the very bulbs themselves last up to 25 times longer than their incandescent counterparts. All these numbers mean that the upfront price of LED lighting systems more than pays off in the long run.
Also, such a long lifespan effectively cuts the maintenance costs to a negligible price. The amount you would invest in new bulbs and maintenance crew can, thus, be invested in other energy-efficient upgrades.
New opportunities for branding and governmental rebates
Although this mention is not primarily concerned with the efficiency of the very LED lighting systems, it can't be denied that the global business and political climate is making huge steps in the eco-friendly direction. Because of that, making your business more sustainable can open the doors for some pretty exciting branding opportunities and even governmental rebates. Much like in the previous examples, the money you are going to receive can be later spent on making additional energy-efficient upgrades within your company.
We hope these few arguments we have presented above gave you an idea of just how important the introduction of LED lights can be for the future of your business. Putting aside the environmental angle that is only going to become more relevant as time goes by, LED light systems simply make more financial sense than their obsolete incandescent alternative. In a business climate like this, every opportunity to make your business leaner and more efficient should, by all means, be used.