Water damage is a significant problem. It can happen from a leaky pipe, flooding, or a natural disaster. If you have water damage in your home, many challenges come with it, and fixing them cannot be easy.
The first challenge is that you need to find the source of the leak as soon as possible. You will also need to dry out the area where the water has been for at least 24 hours before you start cleaning up any of the mess. If you don't dry it out enough, mold will grow, making things worse than they already are.
The next challenge is figuring out what type of mold has grown and how much there is so that you can get rid of it correctly without making things worse than they already are.
If your home suffered water damage, then mold might not be far behind. Here are eight common types of mold you should be concerned about that might be in your home after water damage.
1. Stachybotrys Chartarum
Stachybotrys Chartarum is a species of mold that you can find in water-damaged buildings. It is often in the form of dark blackish green patches on the surface of walls, ceilings, and other surfaces.
Stachybotrys Chartarum can cause serious health effects if inhaled or ingested by humans or animals. It can be challenging to test for the presence of this mold in the body once you start showing symptoms, so it's best to identify it in your home first and get rid of it as soon as possible.
Stachybotrys Chartarum can grow on organic materials, including wood products (such as plywood), paper products (such as cardboard), insulation materials (such as fiberglass), and other building materials (such as drywall).
2. Aspergillus
Aspergillus is a mold that can grow on surfaces with water damage. You can find it in homes with water damage or mold issues. You can find it on surfaces with water exposure for long periods, such as in bathrooms, kitchens, and laundry rooms. They're also abundant after a house has flooded.
The Aspergillus fungus can also be in the air, and people can inhale it when breathing. When people inhale Aspergillus spores, it can cause an allergic reaction or infection. Aspergillosis is the term for when you get an infection from Aspergillus.
3. Chaetomium
Chaetomium is a mold genus that produces many spores that can lead to allergic reactions among humans. These spores are toxic to humans and animals, as well as insects.
Chaetomium spores are tiny, so they can enter your home through any opening or crack in the foundation. The spores can move by air currents and will be deposited on other surfaces as they settle out of the air once they mature.
You can find this unusual type of mold in a lot of buildings or homes that have had water damage in them. The most efficient way to eliminate this is by removing the material it's growing on to stop the spread and continued growth.
4. Serpula Lacrymans
Serpula Lacrymans is not technically a type of mold, but it's another infestation that can happen to your home, especially any coniferous timber, after water damage.
This fungus can cause allergic reactions, such as coughing and sneezing.
Getting rid of this mold is essential as it can cause respiratory problems for people with allergies or asthma. This distinctive brown-colored rot can spread a lot once there, but it's particularly vicious towards timber items in a building. Thus, if your home has a lot of timber, then this particular water damage effect can be pretty dangerous.
5. Ulocladium
Ulocladium is a type of mold that is also a genus of fungi, and you can also find them in many water-damaged homes.
The most common way to find Ulocladium is by smelling the air and looking for black or greenish-black spots on porous materials, such as wood, paper, or carpeting. You can expect this to cause several health issues if you leave them unattended in your home.
The key to getting rid of this mold is to ensure that you know where the source of moisture is that's feeding the continued growth of this mold.
6. Cladosporium
Cladosporium is a type of fungus that is in moist environments. It can grow on surfaces like wood, tile, and carpet.
Cladosporium is a fungus that can grow on different surfaces like wood, tile, and carpet. It is in moist environments, and it can be harmful to your health. You can find it in soil, decaying organic matter, and water-damaged buildings. It produces spores carried by air currents into the home and causes respiratory problems for those with allergies to the spores.
It can be challenging to identify this in your home without professional help, but they're usually brown, black, or green.
7. Alternaria
Alternaria is a mold that grows on wet materials, such as wood, paper, and carpeting. It's a significant sign that there is water damage in your home. It can also grow in the air when it has been released from infected materials by drying or heating. It's velvety in texture as well.
Alternaria is a type of mold that can cause a variety of health effects.
It can be found in your home and can cause various health effects. It's essential to know the signs of Alternaria, so you can take care of it before it becomes a bigger problem.
8. Penicillin
Penicillin mold is a common type of mold that you can find in homes that have water damage. You can find it in damp areas such as bathrooms, basements, and kitchens. The Penicillin mold is usually dark green or black.
One of the most dangerous aspects of Penicillin mold is that it can cause allergic reactions. These reactions include a runny nose, red eyes, and skin irritation.
Get rid of mold naturally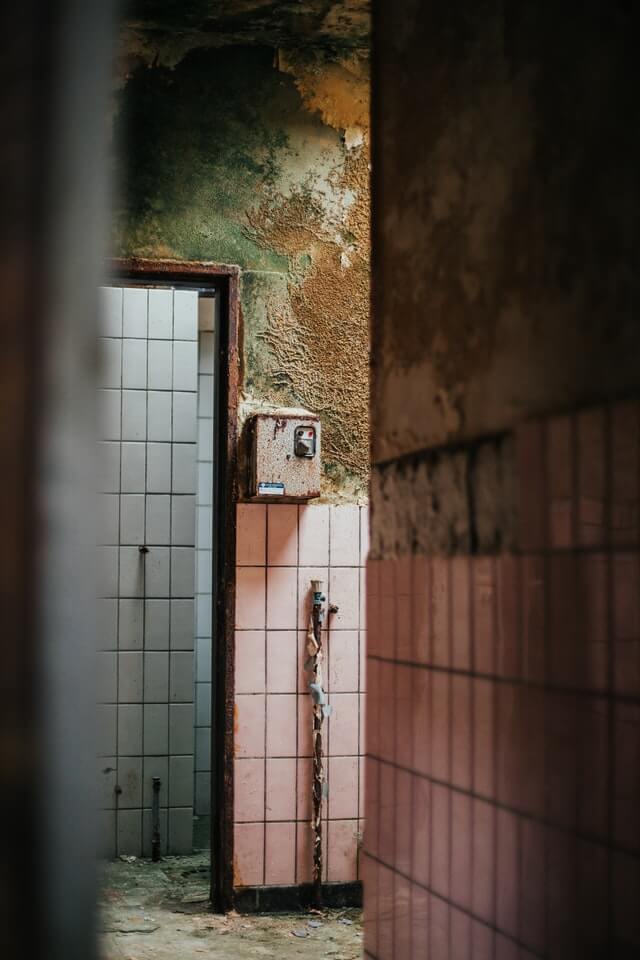 According to Fast Affordable Restoration water damage restoration Del Mar service providers, getting a professional is one of the best ways to get rid of mold in your house. However, if you think that the mold in your home is more manageable, you might find natural solutions that can help you get rid of them.
You can get rid of mold naturally by using household items. Natural products like vinegar, baking soda, tea tree oil, and lemon juice are some of the best natural mold removers. They are safe for use around children and pets, and they won't harm your surfaces or leave behind any toxic residue.
These common mold types may lurk in your home if you have recently suffered from water damage. Therefore, ensure you get rid of them as soon as possible. Sometimes, multiple types of mold can grow from water damage, so the best course of action is to get professionals to help you as soon as you find them.