When it comes to supporting our immune and digestive systems, many of us take probiotics. Each time you take a probiotic, you are supporting the good bacteria in your GI tract. However, what you may not be aware of is that your pooch can benefit from probiotics too. Regardless of age, breed, or gender, here are some of the amazing health benefits of probiotics for dogs.
Alleviate Digestive Issues
If your furry friend is stressed or not feeling their best, there can be disruption between the healthy and illness-causing microbes in their gut. This can result in an array of issues, such as cramping, bad breath, and diarrhea. Thankfully, there are natural probiotics for dogs from companies like Native Pet, which can treat these problems. Native Pet is an expert when it comes to natural probiotics for dogs, thanks to the four simple ingredients in their products, which can address acute and chronic diarrhea and support your pooch's upset stomach. If you are not sure what probiotics to give to your dog, it's best to speak to experts like these or contact your vet for advice.
Reduce the Side Effects of Antibiotics
If you need to give your dog antibiotics to treat an infection or illness, they don't discriminate between good and bad bacteria. This means that while antibiotics are great at fighting infections, they can cause a range of side effects such as diarrhea. Before you give your loyal companion antibiotics, it may be worth starting them on probiotics a couple of days in advance. Doing so can ward off unpleasant side effects associated with antibiotic treatment. No one wants to see their dog in pain or discomfort, so taking this step will help keep your best friend in check.
Ease Chronic Gastrointestinal Distress
For those who have dogs that suffer from chronic intestinal distress, it may be wise to give them a high-quality dog probiotic each day. This can help in replenishing their gut with healthy bacteria. Don't just take our word for it either. You'll find many vets are turning towards probiotics to help ease the suffering linked with chronic gastrointestinal distress, such as bloating or an upset stomach.
Promote Positive Behavior
In an ideal world, our dogs would be on their best behavior at all times. As you may be all too aware, this isn't always the case! If your pooch is acting out of character or wreaking havoc around the house, it may be time to look into probiotics. This is because they can boost your pet's mood for the greater good. Once your dog's digestive system is free of bloating, constipation, and diarrhea, they will feel more at ease and less irritable, which will promote positive behavior.
Reduce Skin Allergy Symptoms
The majority of your dog's immune system can be found in the gastrointestinal tract. Therefore, it makes sense to balance their system with probiotics, which will boost their immune system and reduce allergy symptoms. These can include rashes from a skin allergy. Numerous studies support this theory too, after demonstrating that dog probiotics may help manage allergies.
Support Dental Health
When you give your dog probiotics, they will increase the number of good bacteria in their mouth. This can alleviate chronic disorders and bad breath. However, it may take a little longer to see any benefits, as the probiotics can get swallowed quickly. Your pooch's dental care is just as important as your own for preventing tooth loss, preventing pain, and avoiding gum disease and inflammation, so it makes sense to look into probiotics.
Minimize Upset Stomachs When Switching Food
We all want our dogs to eat a balanced diet that will support their mind and body. If there has come a time when you need to alter your furry friend's diet, know that making changes can cause an upset stomach. You don't want to see your dog in distress, so before you change your pet's food, it's wise to start them on probiotics first. Make sure you continue using probiotics for the first couple of days, as this will help your pooch's digestive tract get used to its new diet. 
Help Senior Dogs Feel Better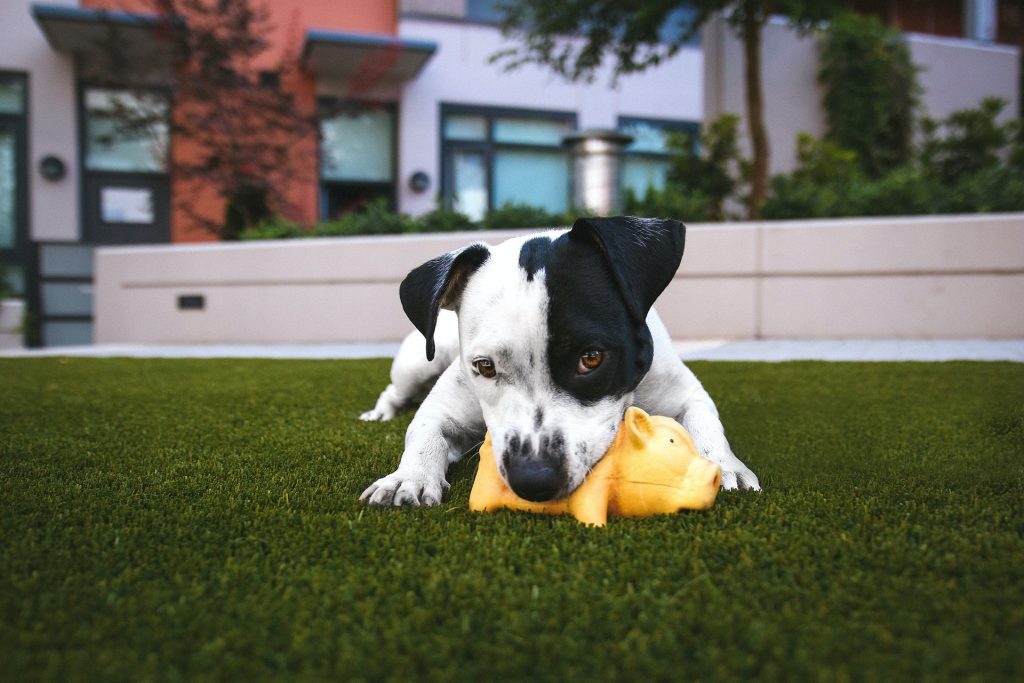 No matter how much we try and fight it, our dogs have to go through the aging process too. Within a blink of an eye, your once thriving, excitable puppy has entered their senior years. As your dog reaches this milestone, it may suffer from more digestive issues. To stabilize your dog's gut and digestive tract, probiotics may be the answer. These can improve your dog's quality of life and help them get the most out of their golden years.
Giving your canine companion probiotics can benefit their health and wellbeing, helping them to lead a happy and fulfilled life.