It's sad how many people buy a house they think is perfect, but soon realize that it's completely not suitable for their family. Well, you definitely don't want to be a part of those statistics, so before you sign any documents, make sure your home fits all of these points. If you keep these things in mind, you will have a great, modern family home that will serve you for decades. 
Check out the streets
Before you even go see any houses, you can go on Google Earth and check out the address. Neglect all other things and focus on the street and sidewalks. Sidewalks are always super neglected, but they are crucial for your family. They provide some extra space between your kid and the cars rushing by and will come in very handy while your kid is in their stroller/trike phase. Also, sidewalks simply invite you to take your family out and go on a nice walk!
Consider the surrounding area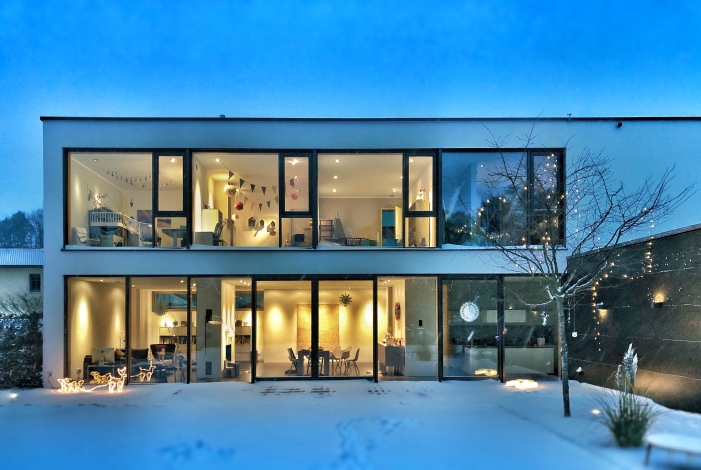 Another thing you can consider before actually looking at any properties is considering the surrounding area. If you have a house on a slope or, even worse, on a hill, you will not only lose a lot of baseballs but also prevent your kids from fun bike rides and skateboarding attempts. If you choose a house on a hill with the steep surrounding area, your little ones will be very mad once they figure out they can't really enjoy those fun activities. 
Ensure there are amenities nearby
Everyone loves having coffee shops and stores near their homes, but this is especially important for families. So, make sure to ask yourself whether a certain neighborhood is walkable. When you have a stroller and diaper bags, packing up the car with your kids and all their necessities can be super annoying. However, having stores, playgrounds, restaurants and coffee shops within walking distance of your house will make a huge difference. 
Use display homes
If this is your first house and you don't have a lot of experience when it comes to layouts and sizes, it's best to visit a display home to get a good sense of everything sellers to have to offer. This is especially important if you have something lux in mind. For instance, you can go check out luxury display homes in Sydney and experience their street presence, entrances, entertaining areas, room layouts and other things first-hand. You can possibly snatch a fully-furnished display or get an idea of what kind of home you can get if you choose to build, so you have various options open. 
Think about an open floor plan
Open floor plan is not only a modern solution for your home, but it's also very useful for families with younger kids who require supervision. When you have one great room that includes the kitchen, dining area, and living room, you can always have your eye on your kids while you prepare dinner or grab a snack. Just make sure the great room is big enough so you can go about your chores in one part while your kids play or do homework on the other part. 
Be smart with bedroom placement
Most new parents just want to make sure their nursery is big enough to fit a rocker, crib, changing table and other baby necessities. However, don't forget about the placement of the nursery! If your master bedroom is on the main floor and your nursery is upstairs, you will not have a fun time. Make sure your kids' bedrooms are close to your master suite but keep the possibility of adding some buffer space (closet, toilet) between your rooms so you can all enjoy some privacy. 
Ensure there's plenty of storage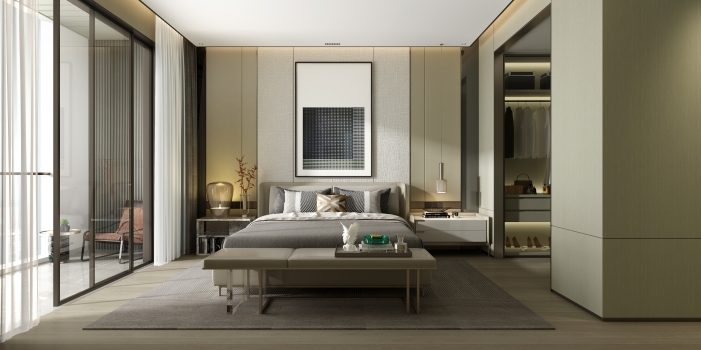 It's truly unbelievable how much stuff kids have, so if you don't see enough storage in your prospective home, make sure to continue your search. Every room needs to have good storage space, especially bedrooms. On the other hand, getting a house with plenty of space will allow you to even extend your space. For instance, if you don't have any tools or cars, you can turn your shed into guest house and enjoy some extra living space. 
Check the neighbors
No one wants to live in a high-crime neighborhood, especially families with kids. Luckily, you can easily find out a few things about the crime rate of the area by contacting the local police department or checking their websites. Another thing you simply must do is check the neighborhood for sex offenders. Even though this is something you don't even want to think about, make sure to visit The National Sex Offender Public Website and see whether there are any sex offenders in the area and where exactly are they located. 
If you plan your house hunting with these points in mind, you will not only have a smooth experience but also end up with a perfect house for you and your family. Plan well and take your time searching for a home that ticks off all of your boxes and you'll be super satisfied with your choice.