Hi there dear reader, I'm Karen, a proud mommy of 2, impassioned conversationalist, and a student of life. Are you a parent? Do you have a family? Perhaps you're interested in giving back to the world and helping the environment. You've landed in the right place. This blog is made for families that love to laugh, find adventure near and far, for first-time parents that have no idea what to do with their newborns, for all of the people out there who understand that parenting makes life full of chaos, stress, laughter and fun. We believe that being a parent is a unique job description that can't be compared to any job out there - it is hard but it is also rewarding. If we're trying to come up with the right description for this blog, it would be a family lifestyle blog, since we are covering lifestyle, home, travels, interiors, beauty, family, food, DIY and craft topics and day to day life in general. If you want to find out more about me or if you want to work with me, get in touch with me at karen@ecokaren.com.
Hi there…
I'M KAREN NIGHTINGALE!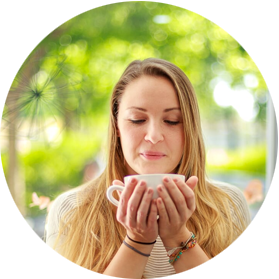 I believe that anyone can create a flexible, natural lifestyle without a ton of stress!
SEARCH WEBSITE