If you have already planned a tipi wedding, or you are thinking about having one, there are a few things you should consider before your big day. The number of people having outdoor weddings with a tipi is on the rise due to the ongoing pandemic.
Even with life returning to 'normal' in many countries throughout the world, most couples are still concerned about their guests contracting the deadly virus. Experts still believe that we should avoid large crowds, especially when indoors, which is one of the reasons why several people are planning outdoor weddings. Just because a tipi wedding might sound like a great idea during these unprecedented times, there are a lot of factors you need to consider before investing your hard-earned cash on wedding tipis for hire.
1. Are You Allowed To Have a Tipi Wedding?
If you are planning to have your wedding ceremony on hotel property, the management might be reluctant to allow you to set up a tipi. They might worry about the damage the tipi might cause to their property, or damaging the structure of their hotel during bad weather conditions.
If the management has no problem with the tipi being set up on their property, make sure there is enough land to install the tipi. If you only have a limited amount of space for the tipi, you might not be able to set it up. If you are hiring a tipi, contact the rental company directly for the different measurements.
If you are organizing your wedding somewhere else, you might need to find out about planning permission. Although this is rarely an issue, contact someone who knows about the laws in place to give you peace of mind. If you haven't found a location yet, consider asking the rental company for advice. Experienced tipi rental company workers will have set up tipis in several locations, so they might be able to give you information on different locations for a tipi wedding.
2. What Happens if it Rains?
You can spend months planning the perfect wedding, but you won't be able to control the weather. All you can do is hope for the best, but if it pours down rain on your big day, you will want to make sure that you have a contingency plan in place.
Depending on the number of guests you invite to the wedding depends on the size of the tipi you will need. You should hire a tipi that has plenty of indoor space, so if it does rain, there will be lots of room for people inside. When deciding on the decor, you should aim for items that work well both indoor and outdoor. The same goes for your entertainment. If the sun is shining you might be able to have the band playing outdoors, but having a stage set up inside the tipi just in case it starts to rain is a great idea. Consider investing in several disposable rain ponchos and umbrellas. If the weather in the morning is nice, some of your guests might leave their rain gear at home, so having ponchos and umbrellas on hand will help them keep their nice clothes dry. You might also consider buying flip-flops for your guests. Lots of people will enjoy dancing at weddings, but if they are wearing uncomfortable footwear like high heels they can't expect to stay on the dancefloor for long. There are several online marketplaces that sell ponchos, flip flops, and umbrellas in bulk.
3. Are There Any Other Events Going On Nearby?
Research is vital when organizing a wedding, and although tipis can be used to create a unique wedding atmosphere, they are not soundproof. If there is another wedding going on nearby, or any other type of event that will create a lot of sounds, you might want to consider changing the location. Even if the wedding is close to a farm, tractors and other machinery might cause a lot of noise pollution that might disturb you and your guests.
Find out if there are any upcoming events on the same day as your wedding. If you are planning the wedding on hotel grounds, ask the management about noise pollution. If someone you know has already had a tipi wedding, think about making contact with them to find out about their experience.
4. Location
If you have a large garden on your property or a large field, you might not need to rent a place for your wedding. However, before you jump the gun, you must realize that tipis don't come with any bathroom facilities or any source of power. This is why so many people hire grounds that are used for outdoor events on a regular basis. If there are no toilets available, you can consider hiring portable toilets, but this might not impress your guests. You can also hire a large generator to provide electricity during your big day. However, you will want to have plenty of power outlets throughout the tipi, especially in the bar area and where the band is going to play. Running water is another important thing you should consider.
However, with outdoor weddings on the rise, it seems like there are more and more areas available. Most large campsites have running water, a source of electricity, and toilets. Parking is another thing that you will have to look at. If there aren't any parking facilities on the property, where will your guests leave their vehicles?
If you have a farm or a piece of land in mind, examine it thoroughly before the big event. The land must be flat and well-drained. Consider asking the tipi rental company for their advice on the type of land you will need. If there are several holes on the land, one of your guests could have a serious accident.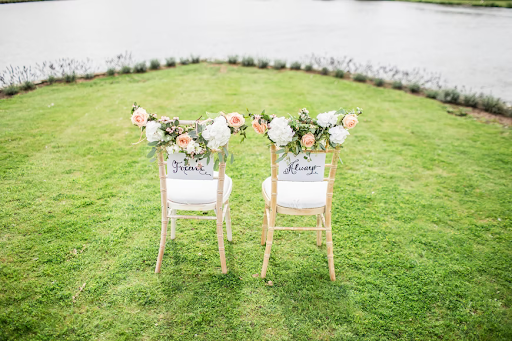 5. Do You Want To Tell Your Guests About the Tipi Wedding?
You might want to surprise your guests by not telling them you are having a tipi wedding, and you could easily get away with it if your wedding is taking place on hotel grounds. Some people might really enjoy the surprise, but others might not. Often, people spend a long time getting ready for a wedding, and if they assume it is being held inside a hotel, they might not bring the proper clothes with them to the event. If it is a cold day, or if it rains, some people might want to leave early because they didn't bring clothes for the outdoors. However, there are some modern tipis that have indoor heating, but still, it's probably best if you warn your guests before they arrive. 
Conclusion
Although tipis originated from the indigenous people in North America, people all over the globe are using them to celebrate their weddings. They can create a fun, festival feeling during a wedding, which is great if you are hiring a lively band or a DJ. Because tipi weddings are growing in popularity, consider shopping around instead of renting a tipi from the first rental company you talk to. Some rental companies will have a showroom so you can examine the different tipis available