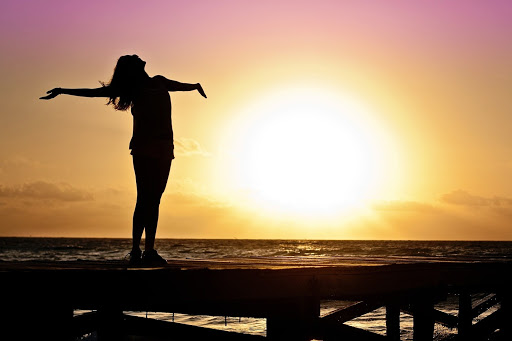 Were you one of those people who said they'll try out cigarettes just to experience the feeling of smoking without fearing you'll get addicted? You probably said you could quit whenever and you won't even start smoking actively, but before you knew it, what used to be casual smoke or two, had soon become smoking 2 packs a day. The benefit you got from smoking, where it made you feel less stressed or anxious, isn't doing you good after all. You've found one of the worst ways to cope with challenging situations, so it's high time you chose the other way. Even though bad habits offer certain types of pleasure, it's essential that you start breaking the habit and turn to the healthy side of life. It will be very challenging to eliminate the habit in the beginning, but with the following steps, it won't be too much of a hassle.
Start by cutting back
Whether you're trying to give up junk food, smoking or any other bad habit, you must start gradually. No habit was developed overnight which means you can't expect to quit that quickly either. For start, try smoking 2/3 of what you ordinarily smoke every day. So, if you need a pack a day to keep you satisfied, let that one pack last for at least a day and a half. Keep it up for a day or two and then try to slowly smoke less and less. Eventually, you'll notice that your need for cigarettes is declining. Moreover, you can find some more helpful ways to kick the awful habit of smoking for good by taking a look at the resources on the CFAH website.
Avoid the triggers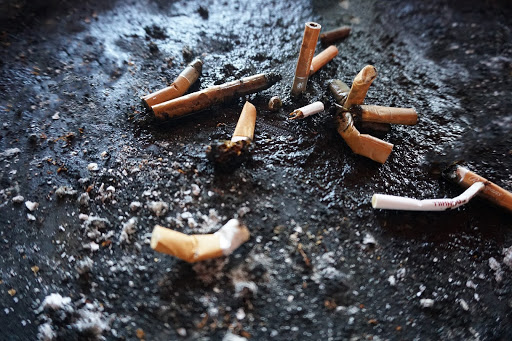 Dodging triggers that make you want to smoke is crucial when you decide to quit. If you think about it, you get the urge to smoke only on specific occasions, such as after a meal, when you're taking a break from work and need to chat with colleagues, or when you're stressed out. When you commit to quitting, do your best to avoid the situations in which you want to smoke. According to reports, smoking kills more people in New Zealand each year than road crashes, so be sure to stick to your plan. Instead of chatting with co-workers in a room full of smoke, go for a walk. When you need to blow off steam and destress, work out instead of lighting the cigarette.
Switch to e-cigarettes
One of the good alternatives to smoking tobacco is to switch to electronic cigarettes. They can help you smoke less frequently and won't have as bad an influence on people around you, as regular cigarettes will. You can find numerous vape shops in NZ and pick out the best e-cigarette for you. E-cigarettes are not as addictive as cigarettes and are likely to eventually help you quit for good. 
Set yourself a specific date to quit
Another good strategy to help you quit smoking would be for you to set yourself a goal, and decide on what day you need to stop smoking for good. Whether it's a three-month period or half a year, it doesn't matter. All it matters is that you need to have a goal in front of you and strive towards achieving it. This will be especially beneficial if you're competitive and you love to always win. What's more, you should think about teaming up with a friend or family member who's also on the road to breaking a bad habit and make a fun little competition out of it. Tell everyone that you're going to quit smoking, throw away all the ashtrays and stashed cigarette packs from home, to get the feeling that you're serious about your decision.
Replace smoking with new, better habits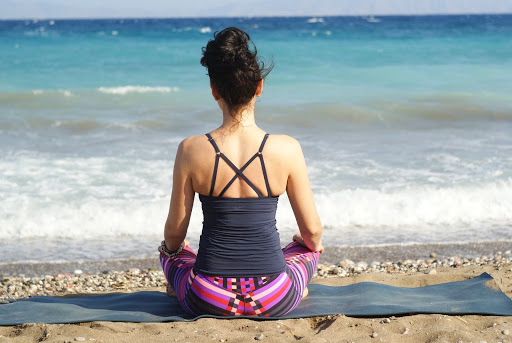 One of the best ways to break a bad habit is to replace it with a good one. If you've spent hours smoking every day outside the house so you don't pollute your home, you can spend that time with your family now.  Play with your children, bake with them or simply talk about the day you've had. When you feel the need to smoke, go for a run or a swim instead. Keep yourself busy and start a new hobby that will have your hands wrapped up in any kind of activity so you don't reach out for cigarettes.
Try alternative therapy
Behavioral therapy is one of the great ways to quit smoking because nicotine addiction has been shown to be related to the typical behaviors involved in smoking. Behavioral therapy will help you learn the causes of your smoking, showing you the right coping skills and leading you in the right direction of quitting smoking. Hypnosis has also been shown to have positive effects on smokers, making them break the bad habit quickly.
Learn craving management
Cravings will be your worst obstacles on the way to cigarette-free life, but luckily, you can control them with several strategies. One of them is among the most effective tricks and it involves you finding an oral substitute for cigarettes. When cravings hit, pop a mint, nibble on a carrot or celery sticks, or have a chewing gum nearby. If your mind is wandering, it'll easily find its way to a pack of cigarettes, so make sure you keep it going all the time. Have a book within arm's reach, flip through the magazine, or start doing a crossword puzzle. Becoming more physically active will banish the need for cigarettes too. Start walking more, create your workout plan to fill in the time you used to spend smoking, and think about having your 5-minute breaks to do a series of lunges, squats, push-ups, or pull-ups. Every time you feel a craving coming along do a series of exercises. 
Final thoughts
Breaking a bad habit such as smoking will be anything but easy. However, if you're determined to start leading a healthier life, you'll have no other choice but to succeed in your mission. Start slowly and work your way towards the ultimate goal. Look for support in family and friends and you'll soon find yourself free of the nasty vice.