Having to spend all our free time at home and not being able to go out as often as you'd like to doesn't have to be the worst thing in the world. On the contrary, this is something that might give you a new perspective on life and help you come up with something new and exciting. Starting a new business is one of the best ways to use most of your free time and change your life forever. In case that's something you'd like to do as well, don't forget that insisting on eco-friendliness and sustainability is a must in this day and age, so here are several eco-friendly businesses you can start from home right now.
Eco-friendly consulting
Being a consultant is one of the best ways to make a living today, but being an eco-friendly consultant is even better. These are the people who are teaching other people to be more sustainable and energy-efficient, and the best thing about this job is the fact that you can do it from the comfort of your own home!
However, if you wish to be a consultant and encourage people to trust your opinion, you need to learn lots of different things first and become an expert in this area. Start by learning how to reduce electricity costs and how to reach a new level of sustainability, but don't be afraid to upgrade your skills in the years to come and keep learning new sustainability tricks and tips you can share with your clients.
Garden planning
This is one of the most inspiring and creative ways to spend time at home and do something useful and sustainable. Garden planning is all about designing and creating the most luxurious and imaginative garden in the world, but it's also about coming up with a visually appealing space where you can grow your healthy plants and veggies.
While most people believe that garden planning is suitable only for people with huge gardens, you shouldn't ignore this idea if you're stuck with a small garden or are living in an apartment instead of a house. Even the tiniest garden can become a great place for growing vegetables and herbs, and that's why this is a way for so many people out there to make a living and create a change in the world.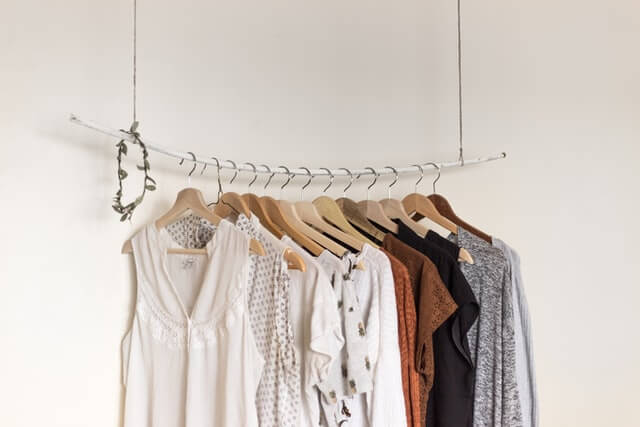 Sustainable fashion
With so many eco-friendly materials out there, the concept of sustainable fashion has been getting more and more important in the past few years. What's even better is that this idea is constantly reaching new people who are seeing it as a great and creative way to introduce a change into our world. So, if you want to combine sustainability with creativity, and do that without leaving your home, this is the right way to go.
The only problem with sustainable fashion is the fact that this business idea isn't the cheapest option out there. In other words, it requires a lot of investment and you need to work very hard to make a profit. Also, you may need some help with your finances at the beginning, which is why you might think about finding a professional trade credit facility that may be able to help you more than you can realize. You also won't have to worry about the future of your business, and that's something all entrepreneurs want to hear.
Sustainable construction
Looking into sustainable construction is another way to do something good for the environment and yourself at the same time, and it's an amazing way to make a living in the 21st century. Lots of different eco-friendly materials and practices are available to us at the moment, and we just have to start using them more than before if we wish to make our lives more sustainable.
With so many ideas out there, it's important to find your angle in this industry. You can become a supplier of eco-friendly materials, a contractor who insists on using these types of materials only, or a designer who loves using eco-friendly décor whenever possible. Once you find your passion and make sure your business is complete safe and protected, you won't have a problem turning it into a source of income!
Starting a business from home isn't easy, but if you have a great idea that can change the world, it's your responsibility to do so. So, start thinking about eco-friendly home-based businesses right now, and find an idea that works for you the most!