Almost everyone is suffering very badly from this ongoing pandemic. It is not possible to resume their usual lifestyle that was before this COVID-19. It has struck well and people are suffering very deeply. This is the main reason for which it is important for all to follow the precaution in order to lessen the impact of COVID-19.
If you have planned to change your home from the current location, it is inevitable to move. This is the main reason for which it is important to plan properly to make something more crucial while you are outing in this pandemic. If you are determined to move to a new place along with your household belongings, then you should follow these things that are perfect and keep you safe from all these infections. Making a to-do list is important for all to follow.
Important Steps to Follow                                     
Presently, moving out is not usual and it needs proper precautions that are making a great impact on your life. Without proper precaution steps, it is harmful to go ahead with your belongings. When you are going for the checklist, it will let you know how many tasks you have to do for making your outing possible. Therefore, it is important to follow a few steps that will keep you safe in this pandemic.
Here Are the Important Things That You Must Take Care Before Moving Ahead
You have to make a list of the required to-do list. These tasks are important and you should make them appropriate before the move.
Inform Landlord and Start Your Packing
Inform your landlord regarding your move. He'll make you sure about the dues or deposits you have already made with him before. It will be going up by searching for the correct boxes and getting the proper number of boxes to start packing all your belongings. Sometimes they need a proper level to identify later. Use marker or adhesive tape that will properly hold the boxes within the transportation to the new destination.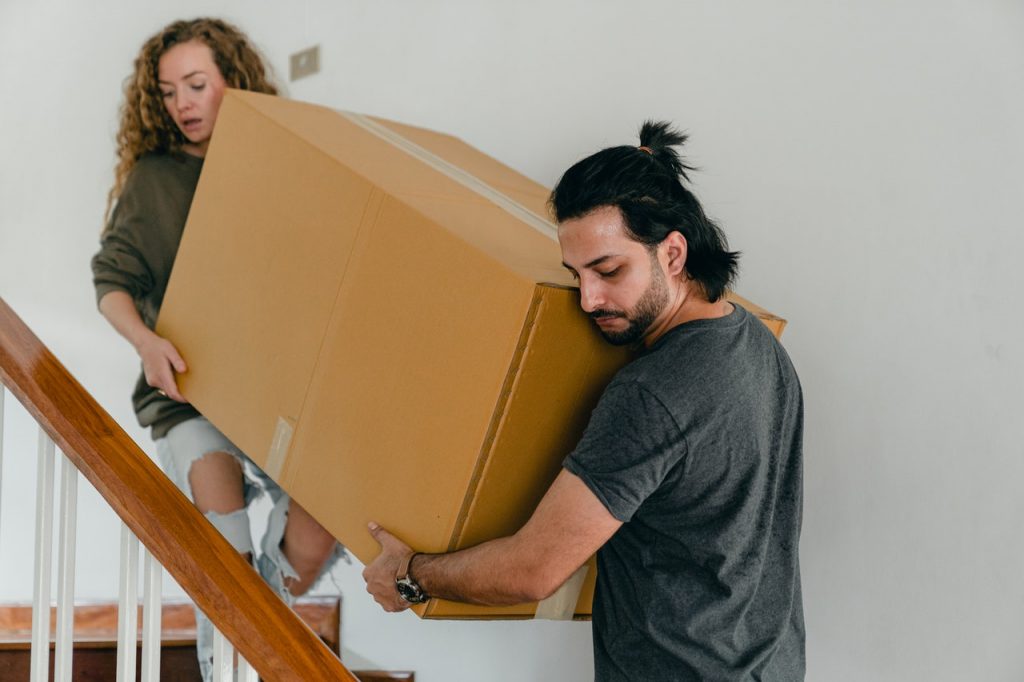 Search and Hire a Professional Moving Company Who Will Take All These Tasks
Moving during pandemic is not always possible just by packing your belongings. There are a number of things you need to do for relocating in comfort. Therefore, it is important for all to come with the right kind of things that will help you to reach your new destination without any hassle.
Choose a perfect local removal service provider who can take up your entire task. Make sure that he has a flawless track record of handling these things. If you are moving with your family, it is important to talk with your doctors about the precautions. Keep your all medication handy because they are playing a crucial role to keep you safe from any kind of additional health issues especially while you are moving ahead. It is not viable to search for the medicines just after reaching the new home.
Apart from your health, it is also important to take care of the pet. Make sure that you have already consulted with the vet and got assurance regarding your pet.
Change Your Address and Nameplate Just Before Leaving the Place 
Address change is another crucial part of the relocating. Before you are living in the current location, it is important to change your address. Replace the new address on all your accounts including social media and bank address. This address change will let all your relatives know about the new address and they will be aware of your relocation. Changing address will also keep your update regarding the new restrictions or any term and condition of the new place.
Keep Important Documents Handy
Keep all your important documents like health insurance, papers, bank account details, birth certificate, passports, and medical files safely. If possible, you should take them along with you. These are important because they will cost a lot in case missing. This is the main reason for which you should come with the right kind of things that will always make a great way forward to keep these documents. If you are unable to pack them properly, ask the professionals who will help you in this case.
Leaving one place is not mere displacement; it is all about emotional detachment which needs to be properly handled. Call all your relatives and friends for a get-together before going for relocating in comfort. It will keep you and your relatives satisfied. In this way, they won't regret you leaving.
Conclusion
Relocating in this pandemic is truly tough compared to the previous days. It has become more crucial to be health-conscious. The same awareness should also maintain while moving or touching any person. These tips will help you a lot in order to move to a new location and you feel free to follow these tips.