If you're among those who are learning to work from home all of a sudden, then all of your normal routines have probably flown out the window. You may be eating different types of foods, trying to keep your kids entertained, educated, and fed while you work remotely, and trying to manage your mental and physical health.
One thing that can easily get neglected as you change routines, though, is sustainability. We can't forget that in addition to living in a world experiencing a pandemic, we're also still battling climate change and its disastrous consequences.
So how can you find balance? How can you stay sustainable, safe, and productive when working from home? Here are some tips to get you started.
Before You Stock the Shelves with Sustainable Food, Make Sure Your Kids Aren't Allergic!
With grocery stores experiencing shortages, your normal options for feeding your family might not be accessible. If you're trying to stock your shelves with sustainable food, you might be looking at new products and meal solutions for feeding a house full of people three meals a day.
It's important to remember, though, before you add a bunch of new sustainable food to your shelves, to check for allergens that might affect your family. About 7.6% of children have a food allergy in the United States, and some of them experience severe reactions. Not only are allergic reactions to food very scary, but medical care can be more difficult to access during a pandemic.
Healthy food is important for wellness in your household, but so is safety. Research products before you buy them and keep an eye out for the eight most common allergens that affect children. You don't want to buy a bunch of food only to find your family can't eat it. That's not sustainable at all!
Support Companies That Are Sustainable and Socially Responsible
Companies are facing enormous challenges during the COVID-19 pandemic. Many small businesses are unlikely to survive the sudden loss of income caused by social distancing.
In these desperate times, it's more important than ever to support businesses that practice effective corporate social responsibility and commit to sustainability. Without support from consumers, they may not be able to bounce back once things start to return to normal.
Show your support by shopping from your favorite sustainable businesses online or buy gift cards for future use. You can also help by encouraging friends and families to shop from these kinds of businesses as well.
Every Work Space Needs Plants – Just Make Sure Your Watering Practices Are Sustainable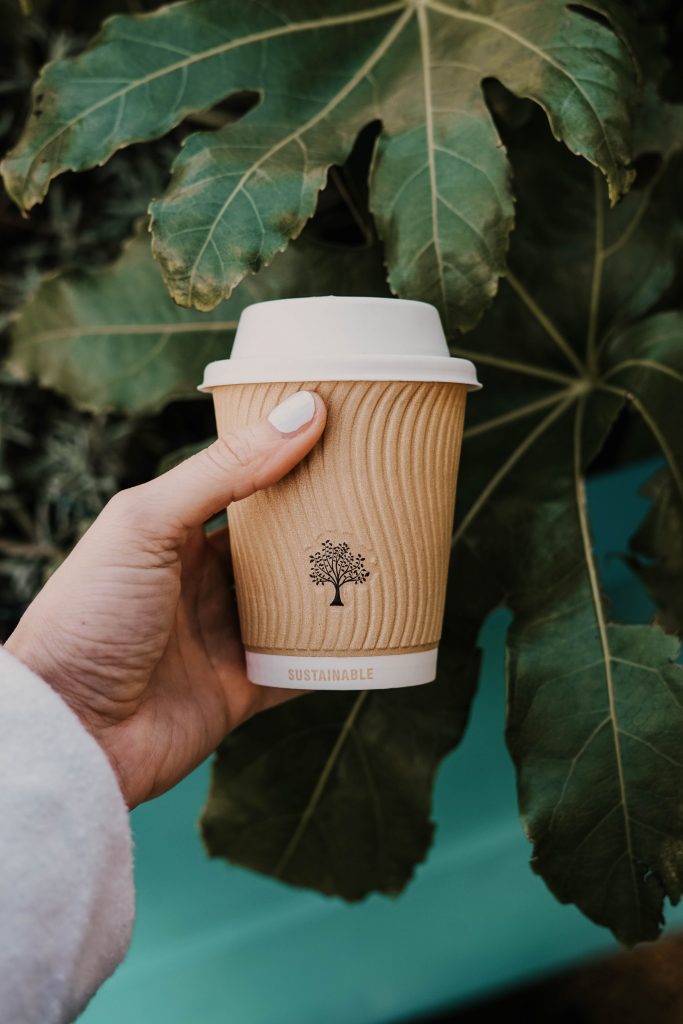 Working from home can be tough, especially when you're not used to it. One of the ways you can make your workspace and home brighter is by adding some sustainable decorations, like plants. Plants can help improve your mood and can even spice up your meals if you choose edible varieties.
With that said, it's important to make sure that you're caring for your plants sustainably, both indoors and out. Reducing your dependency on the hose and tap to water your plants is a smart solution for you and the planet. Consider putting up a rain barrel or even just a few small containers outside for collecting water that you can use to keep your plants happy and healthy.
Consider Practicing an Eco-Sabbath
If you're feeling helpless about practicing sustainability, then it can really help to regain some sense of control, even if just for a day (or an hour). An eco-Sabbath is a predefined period of time where you avoid using resources. This includes anything that runs on electricity (and electricity, period), cooking (which uses energy), and purchasing.
Eco-Sabbaths might not be realistic for your family, but they can be a great way to pause and reflect while reducing your impact at least a little bit. Try a short Sabbath at first and work your way up to a day-long Sabbath once a week. It's an opportunity not only to use fewer resources, but to read, write, and spend time with your family while shutting out electronics and other distractions.
Sustainability, Uncertainty, and a New Way of Life
The pandemic has upended life as we know it, and there's a lot of uncertainty in our world right now. That doesn't mean you have to give up on sustainability, though. Think of the wins—you're probably driving less, eating out less, and spending less by working from home—all of which helps the environment. The economic impact may be devastating, but the silver lining might be a more sustainable world for a little while.