A beautiful backyard not only makes your house look more welcoming and homely, but it also increases the property value. Some professional landscapers have all the landscaping supplies and equipment to work in your backyard. You can hire professional landscapers, or if you so choose, you can also work in your backyard. If you want the latter option, you may need to make a list of all the landscaping supplies you will need in the process of making a garden. Not only that, but you will also have to order all the necessary tools and equipment. Do remember that some of the materials may be hard to source, or may not be available locally.
Here Are Some of The Necessary Landscaping Supplies That You Need for The Task.
Soil
This is a no-brainer. You need to select a soil that will be good for the plants you are going to plant. Not only that, but the soil should also be compatible with the existing soil in your backyard. You may think that all soils are the same, but they are not. There are different varieties of soil; some are more porous than others. Some even contain toxins. You need to choose carefully. If you can try and smell the soil, if you smell anything rusty or funny, then you should know that the soil will likely damage your backyard and plants. Also, you should check for the soil texture. Good soil will not have any or few stones in it and also will not contain any clumps. When you lay a new soil over the existing soil, make sure that you mixed the soils.
You also need an excellent fertilizer that can replenish the existing soil if it lacks nutrients.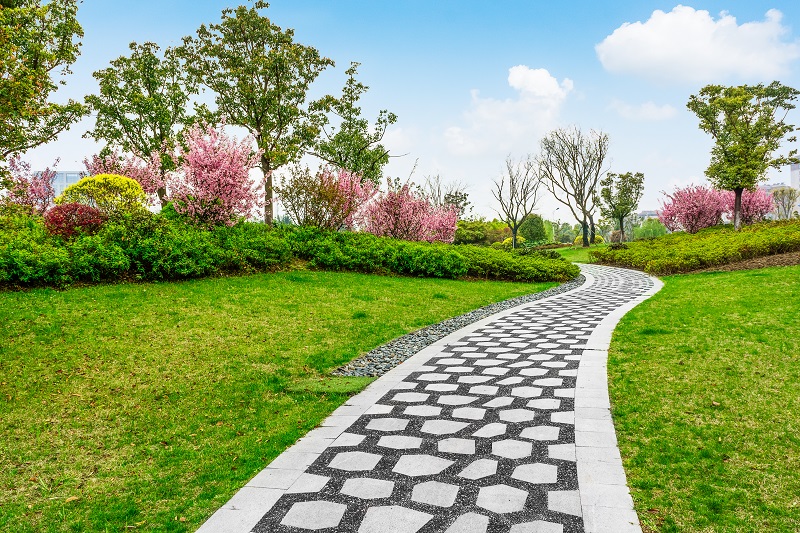 Gravel
Now you can use this to provide support for the paving, or you can use this to decorate your garden and create some contrast with the greenery. Gravels are mostly used in different sizes when they are to be used for paving purposes. When gravel is used for decoration, people tend to opt for similar sized and shapes to create uniformity. Also, you need gravel when it comes to landscaping because if you have a gravel runway in your backyard, you can use heavy cars and trucks without causing any damage to the grass and the soil. If you do happen to damage the grass, here's how to make grass green fast.
There is yet another use for this landscaping supply. Gravel helps in draining the water from the grass and soil, which means, you will not face the problem of stagnant water and the growth of flies and mosquitoes around your house.
Mulch
Mulch is used as a form of a coating or to finish the landscaping project. Mulch traps in moisture within the soil, to keep the grass and the plants hydrated. Also, it means that you do not have to water the plants and the grass too often. 
Weed is a big problem when it comes to your backyards. There is one way to tackle weed, you can use mulch. Yes, mulch cover is a great way to keep weeds from growing in your backyard!
Sand
No landscaping supplies can be complete without sand. The types of sand that you can get depend entirely on your region. You can find various kinds of colored sand, which also differ in their sizes and texture. What sand you are supposed to use entirely depends on what you are going to use that sand for? Are you going to use it for creating your kid's sandpit, or are you going to use it for paving?
Conclusion
Landscapers mainly use clean river washed sands that are not contaminated to create standouts, but if you are going to use for paving, you need to use a type of sand that contains a large amount of clay in it to create a good stable base.
Now that you know what supplies you need to create a garden, you should hurry up and source these materials!