We live in an increasingly hectic world. Stress is daily, and though there is a difference between good and bad stress, constant exposure to it affects our physical and mental well-being. As our environment is so fast-paced, we often tend to look for stress relief solutions that are fast, too. However, calmness and focus are not achievable with one magic pill that we can simply pop or just one simple practice we can do.
Through different strategies used together, along with proper stress management, you can start to achieve better calm, clarity, and focus. With that in mind, here we'll explore three natural ways to help restore both the calmness and the focus in your daily life so you can deal better with stress and ace your goals. Read on to find out which you can do – or feel free to do them all together!
Exercise
Nothing elevates one's mood better than a good round of exercise, whether it's walking a few laps around the block or sweating it out at the gym. It can release endorphins, the feel-good hormones, freeing you from the fight-or-flight response that stress can trigger. Plus, exercise is also an affordable way to restore calmness and focus, as you don't need to spend anything to enjoy it. Though nice to have, exercise equipment is always optional, and there are plenty of body-weight exercises you can perform.
Be sure to make exercise a regular part of your routine. Aim for at least thirty minutes of brisk exercise at least three times a week for the best results. Don't forget to switch up your exercise routines now and then, either, and do a combination of strength training and cardio workouts, if you can. You can even try dancing or training for a marathon for more fun and competitive way to get those endorphins flowing.
Meditation
When you meditate, you focus your attention and eliminate the jumble of thoughts that can crowd your mind and cause stress. This process may lead to deeper relaxation and a more peaceful state of mind. And again, you don't need fancy equipment to start practicing meditation. There are also lots of meditation strategies you can choose from.
Yoga, for example, is one of them. Reflection isn't limited to sitting on the floor with your eyes closed and chanting mantras, though. Everyday activities, especially those you enjoy, like cooking, cleaning, gardening, drawing and coloring, and journaling, can meditate on a person. Self-care is also a form of meditation. Following certain diets and lifestyles to mindfully avoid health problems is included in self-care.
Proper Nutrition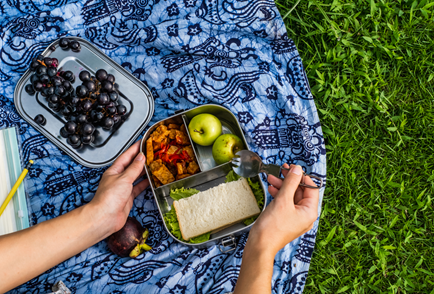 Do you experience stress-eating? Although this practice feels super rewarding at the moment, chances are it's not doing you or your body a lot of good. Most comfort foods we seek are not the best out there. Cakes and pastries, a popular choice for many, teems with excessive carbohydrates and sugar. Other stuff, such as takeout food, contains many calories but doesn't satisfy hunger compared to whole, natural foods.
Eating junk foods is also related to increased levels of stress. It's counterproductive to reach out for a piece of a donut or a huge bowl of ice cream when you're stressed and trying to be calm and focused. Reverse the effects of stress-eating and aim for proper nutrition instead. When feeling stressed and out of focus, choose healthier options like beans, nuts, fruits, and vegetables instead of processed goodies. Natural foods can also help provide vitamins necessary to reduce brain fog and make you more focused and calm.
When to Ask for Help
If you practice these natural ways to feel calmer and more focused, but you still feel overwhelmed, don't be afraid to ask for help. The inability to focus and keep calm can be a symptom of an underlying condition, like ADHD. When your lack of focus and calm puts you in difficult situations in your daily life, a visit to the doctor is a must. Your doctor can confirm if it is indeed ADHD and rule out other possible conditions.
Medications intended for ADHD, such as Adderall XR or Strattera, are likely to be prescribed, helping you focus on your tasks and calms you down. Yes, maintaining calmness and focus during stressful times can be a challenge, but it does not mean it is not achievable. With proper exercise (at least three times a week!), meditation, and good nutrition, you can finally regain your calm and return your focus to the essential aspects of life.