There are many health benefits that come from ditching dairy, eggs, and meat such as decreased blood pressure, cholesterol, and risk of heart disease. In fact, a recent study proved that a plant-based vegan diet can help people manage their weight and blood sugar levels even for those ones with type 2 diabetes.
When it comes to sports athletes, we all want to look up to them especially when we are talking about diets. All of them look very healthy, which is only achievable by balancing your food.
In today's article, we will focus on athletes that are at the top of their game and transformed into a vegan lifestyle.
Lewis Hamilton (Formula 1)
The record-breaking Formula 1 world champion Lewis Hamilton adapted to a vegan lifestyle back in 2017.
Hamilton is in the top 10 highest-paid athletes in the world, and thanks to its sponsorships his net worth are estimated at around $285 million.
Hamilton is also an eco-activist and he is interested in all the things that might bring benefit to the world. For his recent transformation to a vegan diet, he said "As the human race, what we are doing to the world… the pollution coming from the number of cows that are being produced is incredible. They say it is more that we produce with our flights and our cars."
Venus Williams – Tennis
Venus Williams is a famous American tennis player who has won seven Grand Slam singles titles as well as 14 Grand Slam Doubles. Her net worth is estimated at around $95 million which puts her as the second highest-earning female tennis player of all time, just behind her sister Serena.
Williams adopted a raw vegan diet just after she was diagnosed with Sjogren's syndrome which is an autoimmune disease 10 years ago. Doctors advised her that this diet change will relieve some of her symptoms.
Williams said that the raw vegan diet helped her maintain the same performance on the court. She also said that she feels amazing, and this diet change improved her mood and acted as an energy boost.
Colin Kaepernick – Football
Colin is a former professional NFL player who played a quarterback for the San Francisco 49ers for five years.
Apart from his skills, he also became an internet star for his signature move by going down on one knee for the United States national anthem.
He spoke about veganism on many occasions in the past, but he never said that publicly about himself until 2018 when he tweeted an image of his buffed body with the hashtag #NotBadForAVegan.
Kyrie Irving – Basketball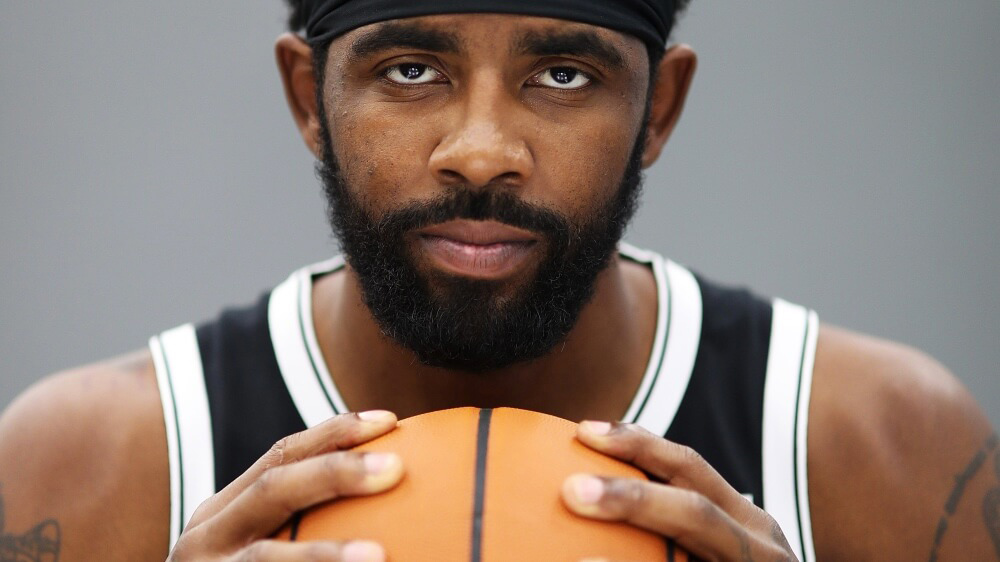 Kyrie is one of the most recognizable names in basketball. The 28-year-old has achieved many things in his career including winning the NBA championship with Cleveland Cavaliers back in 2016, and his countless NBA all-star appearances. He is also often mentioned in the NBA trade rumors: https://edge.twinspires.com/nba/trade-rumors/
However, few would guess that years ago he decided to switch to a vegan diet only after watching a Netflix documentary called "What The Health".
After that, we don't have much information about his eating habits, nor vegan statements from him. All we know is that he feels amazing and he definitely shows that on the court.
Jermain Defoe – Soccer
Not too long ago, Defoe was the seventh-best goal scorer in Premier League history, scoring more than 160 goals up to date. He currently plays for Bournemouth FC and the England national team at the striker positions.
With his current contract, he earns $84,000 per week, and his net worth is estimated at around $20 million.
He told the Guarding that he made some drastic changes in his diet giving up meat, dairy, and eggs. He also said that the transformation wasn't hard for him just because he knows the feeling that he gets from scoring goals.
In other words, the diet will help him score more goals, which as he claims, is the best feeling in the world.