Whether it's getting people together for the holidays or just any old event at the house, having the space available is critical. The need to have a space for gatherings and events means that a renovation or upgrade may be in place.
If you're looking for eco-friendly ideas for a dining room, kitchen, or other room, setting a budget and timeline for your renovation is crucial to getting it done on time for your next gathering.
The first thing to do is set up a budget for your renovation, gather some data, and adjust the budget accordingly.
Before you start your renovation for a room, space, or the entire home, the steps you take are the same process.
The key is to gather as much data and information as possible to set a budget and confidence in the desired project and timeline.
There are five significant steps in your renovation project to stay within budget and time:
Define The Renovation Goals And Space
What exactly are your renovation goals, and how much space do you plan to have work done is the first consideration. Whether you are looking for a bathroom makeover to a full-on kitchen remodel, deciding the scope of the work wanted to be performed will help you shape the questions you have before hiring a contractor to complete the work.
Talk With Neighbors And Others For Suggestions
Once you decide the size and scope of your home renovation, ask around with neighbors, friends, and family for suggestions of potential contractors. Word-of-mouth can provide some lesser-known but professional services that may not have the profile or size of other contractors. These may come at a discount for their services, as a result, all without sacrificing the quality of craftsmanship.
Utilize Online Review Sites
Review sites exist for one reason. No, it's not trolling other people online. It's to give proof of ability and get an assessment from others who have utilized the services.
There are varying degrees to which online reviews matter. Some argue it's as low as 60%. However, other professional marketing and sales claim that up to 90% of people using online tools say online reviews matter before making a purchasing decision.
Interview A Few Contractors And Get A Quote
Now that you've received recommendations and done the research, the next step is to schedule an interview with select contractors. There is no set number of interviews you conduct, but keep in mind that each interview takes time and is a precious commodity in-and-of-itself.
Each interview aims to get recommendations and suggestions about the type of services they can offer, the materials they may suggest, and the timeline that works could be expected to be completed.
At the end of each interview, request a quote from the contractor outlining the cost and time expected to be provided for your project.
After all the interviews are conducted, you have enough data to sift through to help guide your budgetary and contractor decisions.
Decide On Materials And Days For Renovation
After your interviews are conducted, you have all the information you may need to re-establish your budget and make a more informed decision about the scope of the renovation.
These guidelines should next be used in choosing the type of materials you want to be used in your renovation, from eco-friendly products to design spaces and more.
For example, choosing outside natural stone to complement the patio and built-in grill makes the outside patio renovation "pop" for your next outdoor gathering. Through some research, you can find the materials you want to suggest once you hire a contractor for the work.
Hire A Contractor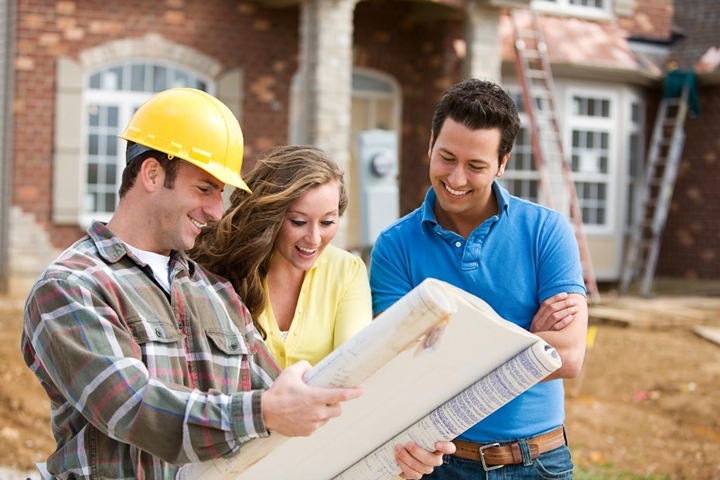 The final step in your renovation project is to hire the contractor you found to be the most trustworthy, at a cost you can afford, and is available for hire to work the timeline you need the work completed.
Of course, there are always contingencies that come up during renovation and construction, so take into account an additional 10% above what you thought to budget as well as added days (maybe weeks depending on the type of project) and settle on a contractor to begin the work.