Between working at home, watching the kids full time, and tending to household chores — daily exercise can seem nearly impossible for some moms, while others feel like they've got plenty of movement from running after the kids all day. Sticking to a daily workout routine shouldn't be stressful and doesn't have to be time-consuming when you've got so much on your plate. Whether it's a daily 30-minute power walk or a full hour body workout with your favorite virtual trainer, here are a few tips to keep you active for the sake of keeping you healthy and energized.
Power Walk 
The best workouts are the ones where you can multitask while doing them. Walking is the easiest way to exercise with kids because no matter their age, they can always tag along. Depending on your stride, you can burn anywhere from 100 to 300 calories in 30 minutes. If you've got a baby or toddler, investing in a durable stroller such as an ErgoBaby Stroller, can keep up with your fast-pace while keeping your little one comfortable and safe. 
For some added exercise, you can easily attach a bag with stroller straps and carry accessories such as a lightweight dumbbell to help tone your arms while you alternate to push the stroller with the other arm and get some jumps in before you head back inside. If you get tired, you can store the dumbbell back in the bag making it a convenient way to pack any other weights or accessories you can take with you.
Virtual workouts 
Due to Covid, trainers have evolved and have been using innovative ways to train clients from the privacy of their homes. If you can commit to a few days a week, these workouts can be done while your little one is down for their naps, early mornings before your day begins, or evenings after work hours when another parent is able to help with the kids for the length of your workout.
Ask your trainer if you'll need resistance bands, dumbbells, medicine balls, or any other small workout equipment that you can purchase on Amazon.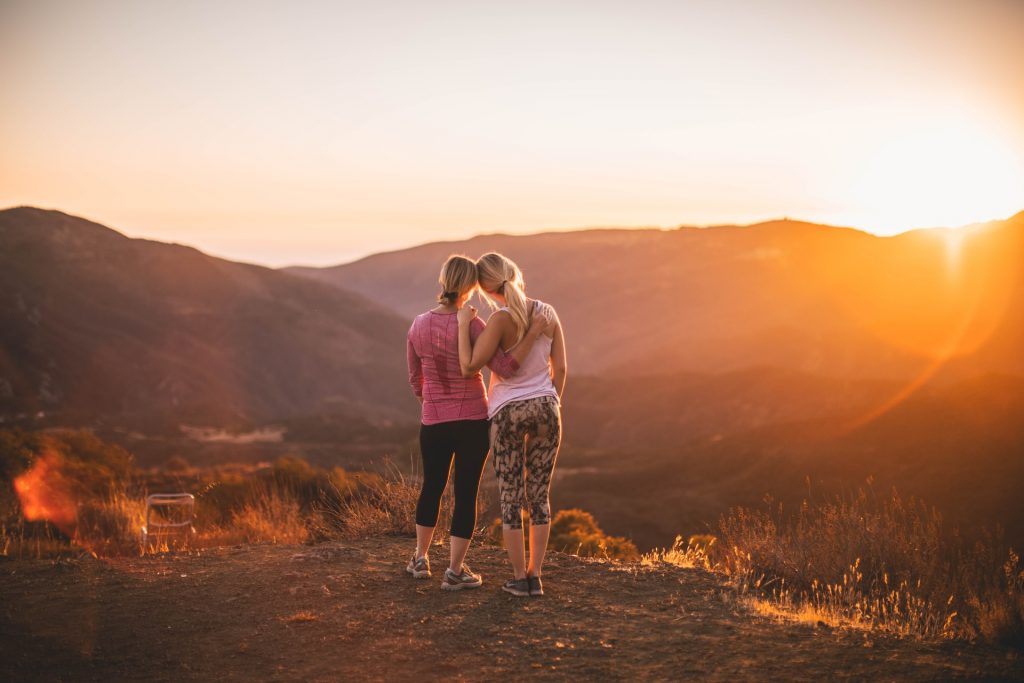 Enjoy the outdoors
The best thing about the outdoors is that you can still practice the six feet distancing rule. Outdoor activities such as hiking, allows you to take your little one with you. If you choose to take your little one with you, make sure to pick an easy hiking trail where you won't slip and avoid anything narrow. By using a baby carrier, you can strap baby onto your back, turning it into your own DIY weight vest to work out your back and shoulders. You can also strap the baby onto your chest if you feel it be much safer. 
Make sure you and your little one stay hydrated during these warmer summer months, as well as, wear the proper clothing which is just as important as wearing sunblock. Jack Wolfskin womens outdoor clothing is specifically designed for any outdoor activities and weather conditions. They also have a selection of kids' outdoor clothing so you can make sure you and your littles are covered. 
Another way to enjoy the outdoors is by taking outdoor classes. Classes such as Yoga in the park can be a great way to get a workout in while also relaxing. Since Yoga incorporates meditation and technique breathing, it can help you release some of the stress that comes from work and an active week with the kids. 
Of course, there are other convenient ways to enjoy a workout at home if you're willing to invest in options like the popular Peloton bike, a treadmill, or the newest workout mirror. All of which are great investments for staying healthy and active when you're a busy mom.