Waste management is an extremely important aspect of running a business today, no matter its size. However, the bigger the establishment, the more waste it will produce, so it can be stated that bigger businesses require better and more comprehensive solutions to manage their waste effectively. On that note, let's discuss a few tips for sustainable management of commercial waste which can help make any business not just more ecofriendly, but also more profitable.
An Audit Is Necessary for Devising the Most Feasible Plan
During an audit, the primary goals should be:
Determining whether the establishment is producing more garbage than it needs to
Determining how much waste is being produced on a daily, weekly, monthly and yearly basis
Determining how many different types of waste are being produced by the business
Determining whether there are environmental hazards within the waste that require specialized processing to be disposed of safely
Determining if the company/unit can save money and energy by handling its garbage disposal in a more cost-efficient manner
Once the necessary data is available, it becomes much easier to devise customized trash management and disposal plan that saves money without harming the environment.
Contact a Professional Garbage Collection and Recycling Service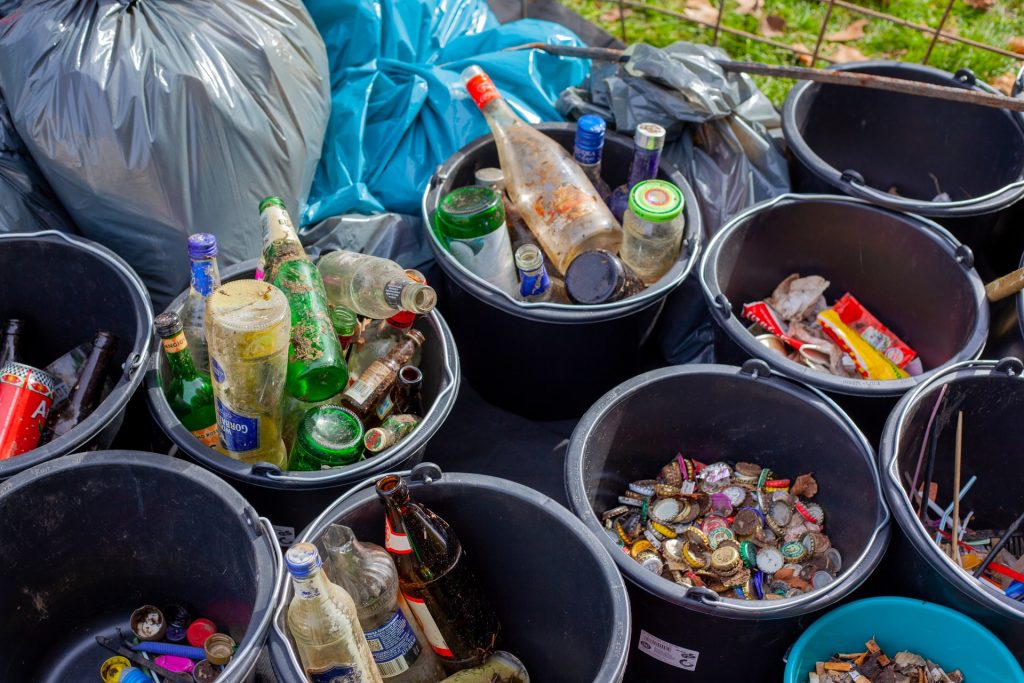 You will need to contact a local waste management company for roll-off container rentals anyway, but an environmentally conscious local garbage collection and recycling agency can do much more than just collect your garbage. They can help you with the auditing process, advise upon the best suited container type for your business's waste and help the business minimize their solid waste with a rented garbage compactor of their own.
Reduction of Waste: Decrease the Total Volume of Trash
No business aims to produce waste, but it is an unavoidable byproduct. However, depending on the segment that a particular company is working in, they can take positive steps to reduce the amount of waste they produce. Since reduced waste production also means that they are using less energy and raw materials as well, this has the potential to lead to massive savings.
It would be impossible to suggest waste reduction methods without knowing what industry they are being suggested for or the nature of business. Nevertheless, the following universal pointers may have something for everybody:
Reduce paper and plastic usage as much as possible by digitizing
Adopt lean manufacturing and management methods for the reduction of waste and unnecessary costs
Train employees via a proper sustainability course to make them a part of the whole initiative
Finally, there is also the option to reduce the total amount of trash produced in a manufacturing facility by using a hired compactor. Just make sure that the employee in charge of the compactor has thee training necessary to know how to use it and what cannot be compressed by the machine. Also, the power consumed by the compactor needs to be factored in so it may be more suitable for particularly large industrial operations.