One of the most common types of stone used in architecture is travertine, a variety of limestone formed from calcium carbonate deposits in or near hot springs or limestone caves. In fact, the Colosseum in Rome, the largest such structure in the world, is constructed almost entirely of travertine. The inner and outer surfaces of The Getty Center in Los Angeles, which first opened in 1997, are covered in 1 point 2 million square feet of this lovely stone. Travertine stone is prized as a sturdy, elegant material for residential applications today, including: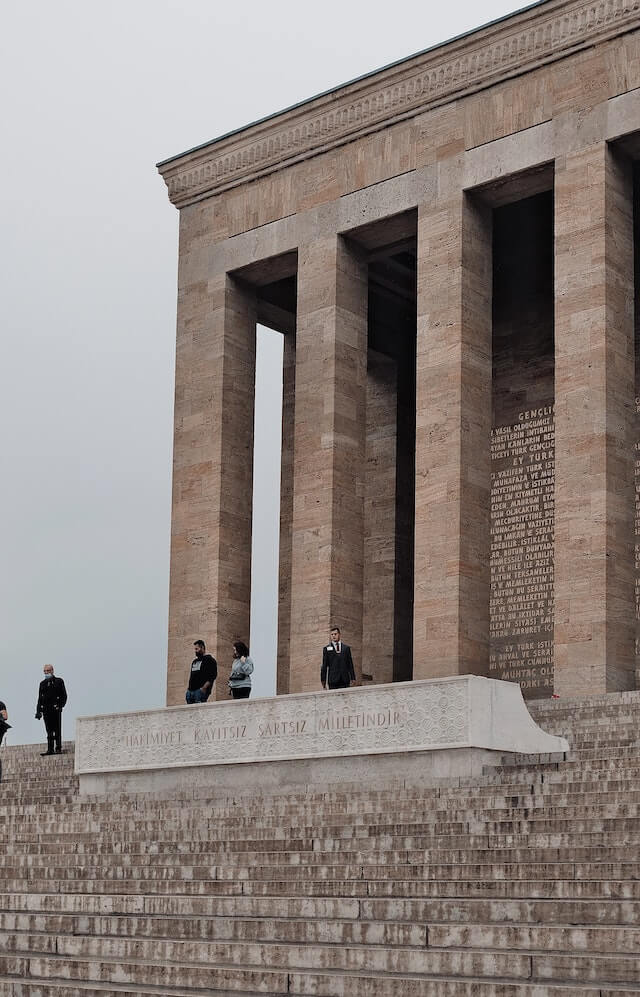 Flooring,
Countertops,
Backsplashes,
Shower and tub surrounds,
Fireplace surrounds,
Outdoor pavers for patios and walkways, and
Areas around swimming pools
Travertine, as opposed to granite and marble, has a naturally weathered appearance that complements both informal and formal decorating styles.
Types of Travertine stone Flooring Finishes
Travertine stone tiles have a naturally pitted or rough surface, but you can choose from a variety of finishes to change the appearance to fit the style of a room. Due to its high porosity, travertine stone flooring generally needs to be sealed on a regular basis to avoid stains and etching.
There are four ways that travertine is typically finished after it has been quarried for use as decorative material in buildings such as homes and offices: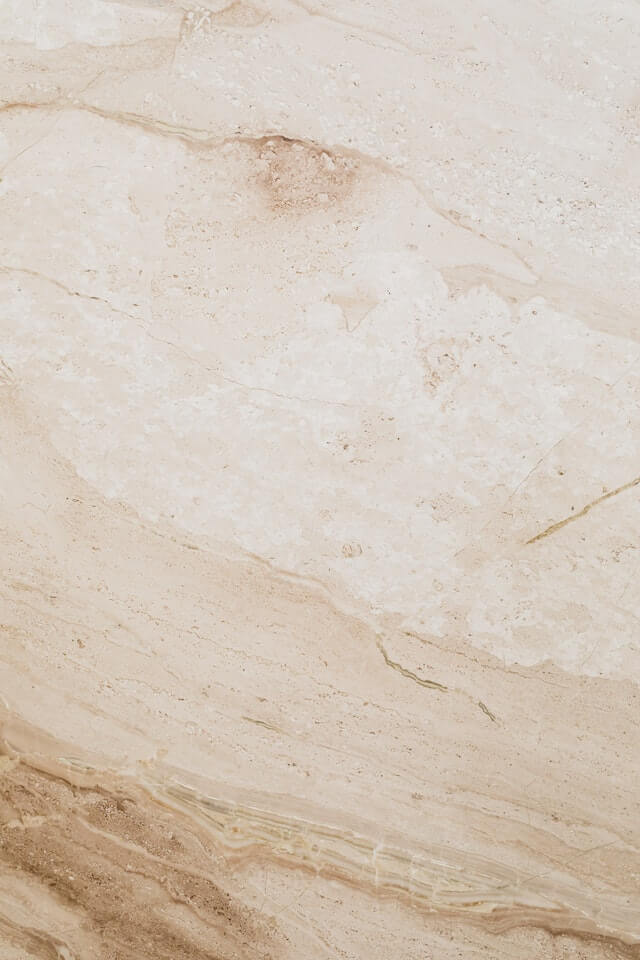 1. A natural finish leaves the tile untreated and allows the full beauty of the stone to shine through.
2. A honed finish provides a matte look and feel with very little reflectivity.
3. A tumbled finish gives the travertine a more rustic look by softening the edges and creating a more random pattern.
4. A polished finish produces a high-gloss look and feel and makes the colors pop.
Polished Travertine
The most sophisticated and modern finish is on polished travertine stone. Before polishing, the travertine's natural holes and crevices are filled, and the surface is then buffed until it is shiny and smooth. The finish of polished travertine is not suitable for use in bathrooms, kitchens, or around swimming pools because it becomes slick when wet. However, it has a high-end, opulent appearance that is ideal for tub surrounds, backsplashes, counters, and entryway floors.
Travertine flooring has a tendency to maintain its temperature, so it will be cold in the winter and warm well into the evening in the summer. The ground may be too chilly to walk on bare feet on chilly mornings. Area rugs positioned in key areas can help to reduce this issue. Travertine tiles, on the other hand, are a good choice for flooring over radiant (in-floor) heating systems. Once the tile has heated up, it becomes an excellent conductor that will gradually warm up a space.
Honed Travertine
The most popular finish for residential use is travertine stone that has been honed. When travertine is honed, the stone's holes and crevices are filled, and then the stone is sanded on one side to create a smooth, nearly matte finish that complements almost any decorating style. Honed travertine can be used for walls, backsplashes, fireplace surrounds, countertops in the kitchen or bathroom, and flooring throughout the house. It is useful as an outdoor finish as well.
Tumbled Travertine
Travertine that has been gently tumbled produces the most worn-in and rustic look, which is perfect for Old World decor styles like Mediterranean, Spanish, Tuscan, and others. Tumbled travertine stone tile is suitable for outdoor flooring, wall insets, shower or tub surrounds, and fireplace surrounds due to its matte, highly textured surface. However, because it is so textured, this finish is unsuitable for countertops or indoor floors.
Brushed Travertine
The least popular finish brushed travertine stone has been slightly smoothed with a wire brush, giving it a surface that is more textured than honed travertine but not quite as textured as tumbled travertine. Its weathered, rustic appearance goes well with Old World or casual decorating themes. Use tumbled travertine wherever you would use brushed travertine.
Travertine can be an inexpensive and lovely option for all kinds of surfaces because it comes in a variety of hues and styles. To increase the stone's adaptability, choose to display the natural pitting or go with a more polished finish. The substance is also resilient, and a little weathering even enhances the appearance. However, since travertine is prone to etching, use the right cleaners and regularly apply a sealant to stop etching.
Conclusion
If you have a large budget and desire the classic elegance that this natural stone lends, travertine stone floor tile is a premium natural stone material that is well suited. But a porcelain tile with a stone-like appearance is a good alternative if you do not want to regularly reseal the floor or if the high cost turns you off.