When it comes to decorating your wedding venue, you have certain limitations to follow, and some of these limitations are highly strict if you choose a destination wedding,  historical monument, museum, church, hotel, or even a marriage hall for your wedding venue. The restrictions are for the safety of the same. There is no limitation when you choose an open space for your marriage ceremony. In simple words, you have to face challenges for the decoration of your wedding venue.
Sometimes the challenge is due to the uniqueness of your wedding style or theme. Your budget constraint is also a cause of wedding venue decoration. However, some ideas are out there that you want to steal for the decoration at your own wedding. Here are some of them for your assistance:
1. Point the way with signs
The use of signs at a wedding venue is not a new idea, but placing a wedding welcome sign with direction to different areas of the venue is the one that you love stealing. Placed at the entrance of your wedding venue, wedding signs and directions for seating and allied other things make your guests feel greeted and helpful to find the one they need during your marriage ceremony.
2. Go with wooden picnic table benches
Wooden benches placed along with tables are more comfortable in comparison with chairs. Apart from bringing a homey feel, they encourage guests to sit closer to each other, leading them to have familiarity with one another at the venue. This close sitting is not possible with chairs, as you have to leave space between them.
3. Place blossom trees
You are blessed with lots of space, high ceilings, and grand interiors when you select a country house as your wedding venue. To have a fairytale finishing touch or draw the eyes of your guests up, you can place tall blossom trees at your chosen venue for your marriage.
4. Use white lights in a large number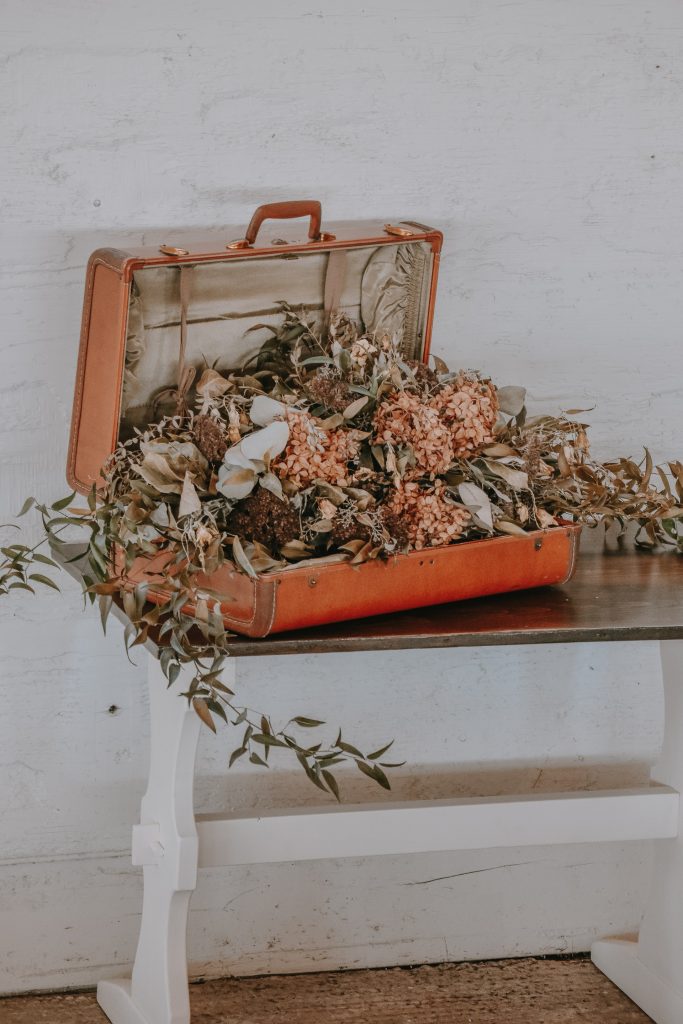 Even being simple, white lights make your wedding venue more elegant and beautiful. The use of a lot of white lights works as an addition to the décor of your wedding venue. Hanging them from the ceiling, on the sidewalks, around tables, on trees, and on the potted plants gives a unique and elegant view to decoration. The usage of white lights in a large number makes your wedding venue more enchanting and spacious.
5. Opt for ceiling draping
The use of fabric brings significant change into the look of the entire venue and improves the overall decoration. Many color options, like red, yellow, blue, and pink, are available to choose from. For an elegant and formal look of your wedding venue, you can go with the use of white fabric. Opt for bright colors, such as yellow and red if you want to add some fun vibe.
6. Go with starlit ceiling
Starlit ceiling is one of the wedding venue decoration ideas that you won't miss to use in the décor of the venue for your marriage ceremony. Starlit ceilings make you have a fairytale wedding feeling and encourage all your guests to dance and enjoy your marriage celebration in the twinkling lights. Apart from making the venue magical, such a decoration is ideal for excellent wedding photography.
7. Place silver candelabra
For making your wedding venue décor stunning, you can install glistering glass chandeliers at tables for an addition to the existing style. Finished with softening gypsophila, elegant roses, and garlands of crystal beads, chandeliers enhance the glistering effect, making a wedding venue stylish, chic, and super luxurious.
8. Prefer greenery garlands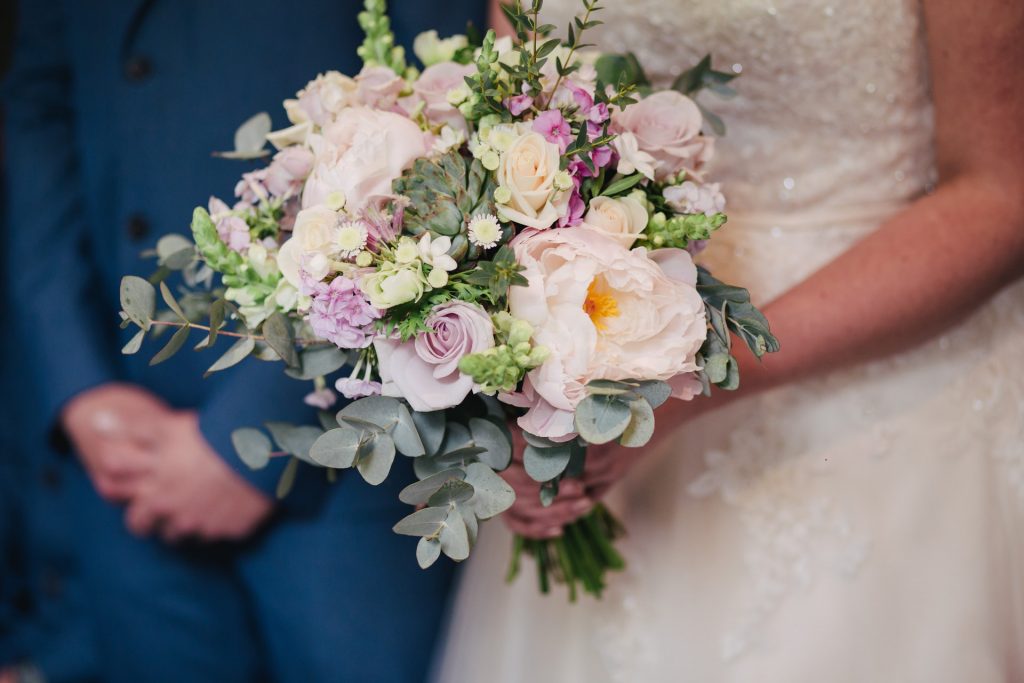 Greenery garlands at centerpieces are the ones you must opt for in the decoration of your wedding venue. In this, you have an opportunity to take the benefit of the existing features. You can dress the cart wheel lights with foliage and sprawling flowers to create fanciful balanced centerpieces.
9. Place over-sized letters at the entrance
Placing over-sized letters showing the names of both of you work wonders whether you are getting married in a country house, rustic venues, or city center. You can select worn metal with bulbs for an industrial style or wooden finishes for a country look in your wedding. Place the same at the place for invited guests, entrance, or dancing floor for decoration.
10. Decorate walls with flowers
Show your love for flowers by decorating the walls of your wedding venue with the same. You can use the flowers of your choice with petals and leaves and stems to give a garden view to the venue of your marriage ceremony. With this, you can create a picturesque backdrop in your decoration.
Conclusion
You come across numerous decorations in your locality or on the internet that you want to steal and use in your wedding venue décor. While stealing or going with a particular idea, you need to keep the venue of your marriage ceremony in mind. Proper usage of an idea can make you achieve what you want in decorating the venue for your wedding.