You really cannot go wrong with an electric bike. They look great, they work well, and they let you get outdoors to enjoy the world around you. While electric bikes are relatively new, there are tons of them out there and they are increasing in popularity.
Here are what we think are some of the top benefits of having an electric bike.
Eco-Friendly Transportation
An electric bike is a quick way to get around, and it's also environmentally friendly. While you could take a car that uses fuel and pollutes the air, you can also just jump on your e-bike and help keep the air cleaner!
This isn't your typical bike. While you will be pedaling and working some, it won't be as intense as a non-motorized bike.
Affordable Transportation
E-bikes are an affordable form of transportation when you consider the cost of alternatives. They are best for traveling within a 15-mile radius, but if you're just heading a few blocks to work or school, you can save a lot of money.
The e-bike is far more affordable than a car and you don't have to worry about fuel, car insurance, car tags, or even finding a parking spot!
Have Fun With Fitness
Why not take advantage of the ability to have a little fun and still get in an effective workout? Cycling is really awesome for your health and cardiovascular fitness. An e-bike assists your pedaling process but still requires some effort on your part.
Plus, you get to be outside, enjoying the fresh air and the scenery around you! You can customize your workout experience by choosing where you ride, how long you ride, and even the type of terrain you ride on.
Meet New People
Having an e-bike is the perfect way to meet new people. You instantly become part of a new community. You can join in with rides and peers who ride bikes.
Thanks to social media, there are a number of forums and groups that you can connect with, so you can get involved anywhere that you feel will be a good fit. It's a great way to meet other people who also enjoy their e-bikes.
You never know – you just might find inspiration for new adventures or even tips and tricks to help you get the most out of your e-bike!
Get Outside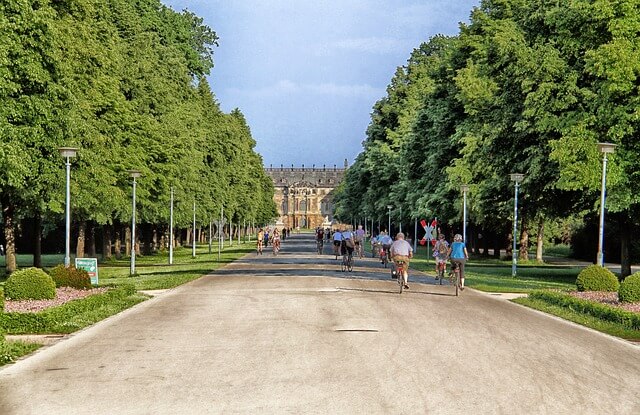 Sometimes we just need a reason to get outdoors. Your e-bike is always a great excuse. Whether you simply want a quiet ride through the neighborhood or you want the chance for a long ride, your e-bike is here for you.
Getting outside can do so much for our minds. The sunshine works wonders for boosting your health as well as boosting your mood. Take the time to simply enjoy the world around you and find some new places to enjoy a biking adventure.
A local electric bike offers a variety of e-bike options. We strive for quality and affordability. We're here to help you find the fit for your needs!