If you're adventurous, there are many ways you can spend your free time and enjoy being outdoors. During the summer, adrenalin junkies like to use any opportunity to be in the water and try out different water sports. For some, finding new and thrilling activities is the best way to spend their holidays, so browsing through different water sports is what seems like a perfect vacation or a weekend getaway. What's great about water sports is that you can enjoy many of them at the beach or at a lake, and enjoy some of the most picturesque sceneries in the background. If you're looking for a way to cool off, spend time with your friends, or simply relax after a long and hard week, here are some of the activities you can enjoy.
Parasailing
Although this may sound scary at the beginning, this is the closest to flying you can go. Being attached to a boat while having a parachute is what people have been doing for decades in order to see the water from a new perspective. There are even some rides that could fit two or three people, making this a perfect activity for couples.
Flyboard flying
Although you'll need some practice if you want to be able to truly enjoy this activity, there's something childish that attracts people to try and fly out from the water. Even though the ride itself usually lasts for only a few seconds, people are attracted to the idea that they could last the longest, which results in multiple attempts that are always funny and great to look at. So, if you want to have fun trying to stay above the surface and balance your weight – this is the way to go. This is also a great activity for those who'd like to work out while trying out something new and interesting.
Rafting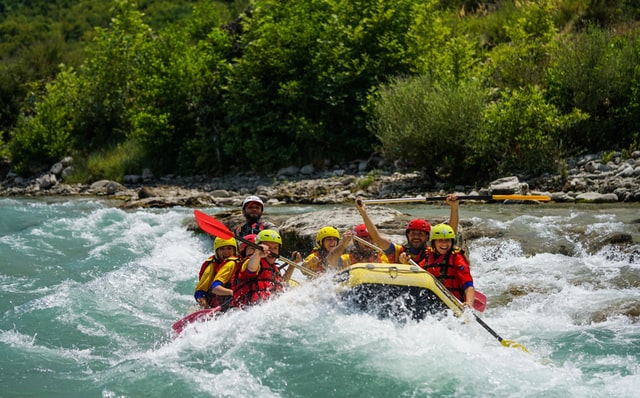 If you're looking for a group activity, your answer is rafting. This is something most people like to try because you'll be able to run through water in a boat surrounded by amazing nature. This is an activity that combines adrenaline and a great view, and if you pick a breathless location – even better! Europe has some of the most beautiful places for rafting and one of the most popular is stunning Tara rafting where you'll be able to go through river rapids and see why this activity has such high adrenaline rush.
Paddleboarding
If you're looking for something less serious and would like an activity that doesn't require a lot of adrenaline or speed, think about paddleboarding as your next great adventure. What's so great about this activity is that you create your own tempo and you can always take a break and enjoy the scenery. In addition to that, this is a great family activity or one you can enjoy with your friends because you can always make stops to relax and talk. This is a great activity for those who have a fear of doing anything related to water because it gives them time to relax and think about all the benefits of being in touch with nature.
Scuba diving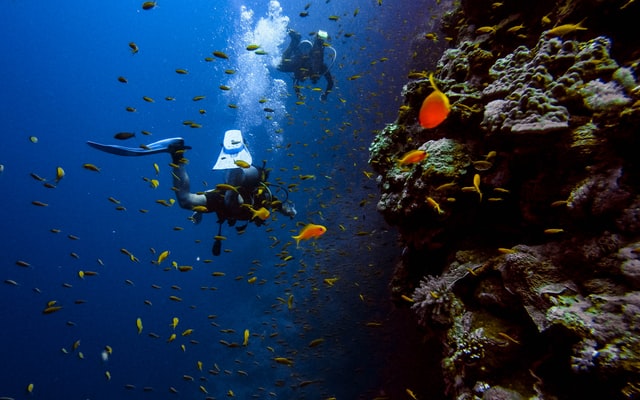 This is something that usually relates to vacations where people use the opportunity to explore nature in all shapes and forms they can. If you're not afraid of going under the water and seeing all the beautiful corals and creatures, be prepared for the adventure of a lifetime. It will require a bit of preparation because, though scuba dividing sounds simple, some people can't really breathe using an air tank and therefore they get anxious under the water. However, if you relax and give it a chance, you'll be hooked for life because this is thrilling and exciting, especially for those who are attracted to seeing the underwater life and who love the opportunity to swim around some of the most interesting creatures in the world.
For some, water means relaxation and enjoying spending time not doing anything. But there are those who like to be active and try many different things in order to see how enjoyable they are. These are some of the best choices if you'd like to get into water sports and learn how to start your adrenaline rushing, so start checking them out now!