The benefits of CBD have been widely accepted, with both anecdotal evidence and many emerging studies pointing to its benefit for things like chronic pain, nausea, headaches, and stress. The FDA has not yet issued solid guidance as to dosage levels or guidance on the different formats, so the question remains, what is the best way to take CBD, and how much do you take? 
CBD is available in many different formats, from flavored gummies and candy, CBD oils, tinctures and salves, and even in things like CBD-infused beverages (including beer!). Each format has a different absorption rate, however, and the best way to get CBD into your system quickly and to get the full benefit of it is through either taking drops under the tongue or vaping. 
CBD vape oils and vape juices have gained popularity, not just because you can feel the therapeutic effects of CBD more quickly, but also simply because of the popularity of vaping. Besides the rapid effect, another major benefit of vaping CBD is that many CBD vape oils are available in a variety of flavors, which masks the taste of CBD, which some may find disagreeable or overly strong. 
There have been some concerns over vaping due to news reports of EVALI, a lung disease that was initially attributed to vaping. Researchers have since discovered that the incidence of this lung disease was not caused by commercially available vaping products, but rather, from vaping bootleg THC liquids that used vitamin E acetate as a carrier oil. This was a concern for many to begin with, as vaping delta 8 THC is the new trend, but this research has shown that commercially available vaping products are safe for use. This is because commercial products do not use vitamin E, and CBD oils are safe to vape.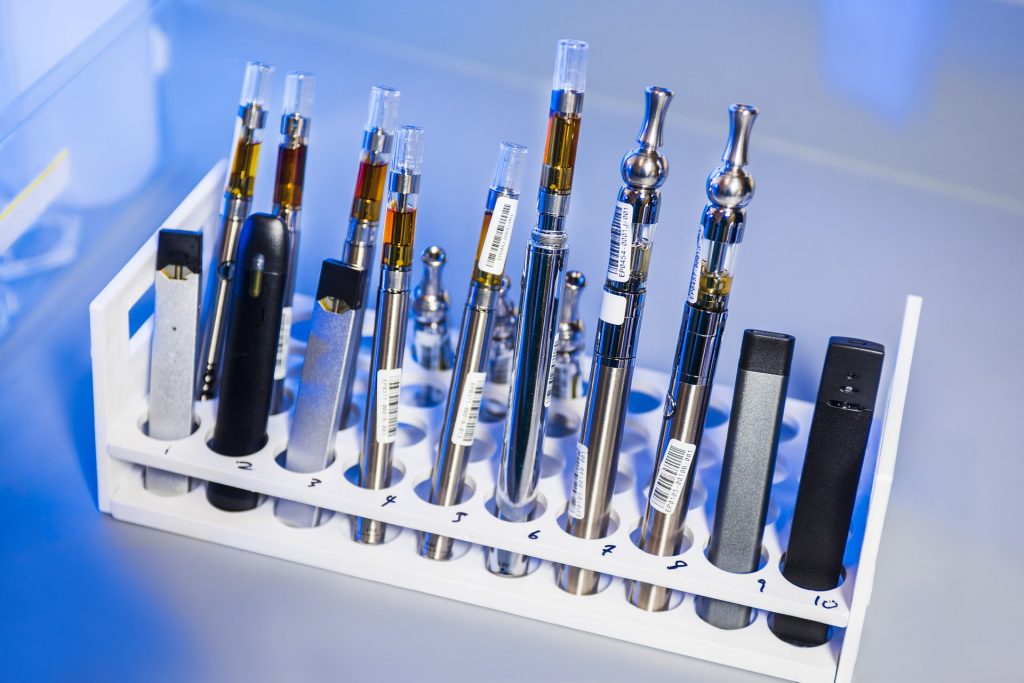 There is a difference however, between CBD oil and CBD vape juice, and consumers should be sure to get the right one. Vaping CBD oil, which is normally taken under the tongue, usually doesn't work very well. Some CBD oils, which are meant to be taken orally, do use a food-grade oil such as canola oil or olive oil, and these are perfectly safe to ingest. It's the same as the oils used in an Italian salad dressing. CBD vape juice, which is formulated specifically for vaping, on the other hand, does not use these food-grade oils because it would be too thick. Instead, CBD vape juice will often use vegetable glycerin or propylene glycol (NOT vitamin E oil, which is dangerous to vape). Propylene glycol is a safe ingredient that is commonly used as a food additive.  
CBD vape juice is also available in flavors, and have not been affected by the FDA's flavor ban. CBD vape pens and cartridges are also available, although if you're looking for a flavored experience, the vape juices will be the better option. The cartridges do offer convenience and are disposable, in the form of an enclosed tank filled with a predetermined dosage of CBD e-juice and connected to a standard battery. Cartridges (pods) are also available and area compatible with most popular cartridge devices. 
As with all CBD products, look for reputable retailers and manufacturers which offer CBD products that offer an independent lab test to verify CBD content and purity and the presence of other ingredients.