In 2020, working from home was far from a personal decision for many employees, as the global pandemic forced everyone to adapt to the new circumstances and make their homes their offices. Nevertheless, a lot of workers found remote working to be more efficient than their usual, on-site positions. A survey conducted by Flex Jobs revealed that an astounding 65% of respondents wish to remain full-time remote employees permanently. Some of the major benefits of remote work they listed were cost-efficiency and increased productivity. On the other hand, the biggest challenges the participants reported were the inability to step away from work and unreliable technology. Some also noted that this way of working took a toll on their mental health. This means that to utilize these benefits, some adjustments need to be made. Keeping this in mind, here are the essential steps to making remote work sustainable for 2022 and beyond. 
Establish a well-rounded digital workplace
When the pandemic forced most companies to send their employees to work from home, no one was prepared. The most common way to manage remote teams was by using popular apps that allow for group video calls to hold meetings and exchange information through email. Although these options serve their purpose, to make the work-from-home situation a long-term solution, there need to be some upgrades. Thus, building a reliable and fully-developed digital workplace is highly recommended. What this entails is employing pieces of software that can easily be integrated with each other while choosing the ones that are best suited for the tasks at hand. Apart from that, the employees need reliable hardware, so providing the necessary equipment for them can help prevent the issues with the tech.
Introduce remote work training
Training employees for their job position is always a viable option to help them reach their full potential. Applying this exact principle to remote work environments can increase motivation and foster productivity. That's because switching to a remote position requires learning how to navigate all the new software used to build the digital workspace. Being immersed in this novel environment can be a handful, leading to confusion and stress. Thus, training workers how to carry out their duties while working remotely gives them time to process all the new information and make a smooth transition. Even work-from-home veterans can benefit from training, as no company is the same. Having a fully trained staff can help companies with effectively managing a remote team.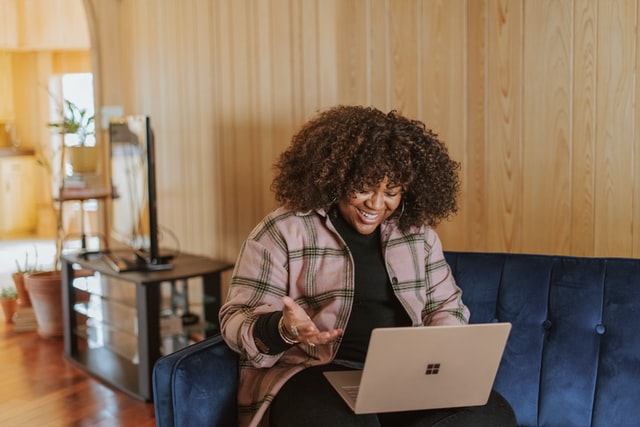 Maintain regular communication with the remote employees
Finding ways to effectively communicate with customers on a remote business model is certainly one of the keys to running a successful business. While clients are undeniably important, so is communicating with the employees. Even though they aren't present in an office, that doesn't mean they should be neglected. Since working from home can be isolating, these workers may need extra motivation. Checking on them constantly would disrupt the workflow but finding ways to translate the socialization that usually happens in the office can be very beneficial. Apart from the usual meetings and essential communication, this can include encouraging teams to have virtual coffee breaks. Additionally, there could be virtual team-building events, and if possible, occasional meetups in person. This could help workers still feel like essential members of the team, despite seemingly working alone.
Setting boundaries to ensure work-life balance
There's no denying that there are numerous perks of remote work that appeal to employees, as well as companies. However, one of the major challenges that arise from this approach is that the boundaries between life and work become a bit murky. Many have reported that they find it difficult to find a work-life balance, especially if their hours are flexible. There are a few different factors that may cause this problem, some of which can be fixed by the remote worker if they find a way to schedule their workday better. However, in some cases, it is not up to the worker. It can be impossible to step away from work when there aren't any set boundaries, meaning that anyone can contact the employees for work-related purposes at any given time. Thus, establishing the time frame when everyone can be contacted is essential.
By putting in some effort to create a well-established and practical work environment, one can turn remote work into a long-term solution. The key is to provide tools that will make the workflow run smoothly, as well as ways to encourage the employees in the virtual environment.